Why an IT services firm sponsors the New York City Marathon
Typically, major marathons are sponsored by financial services companies not IT services companies. Here's a look at why TCS decided to sponsor the New York City Marathon and why it's working.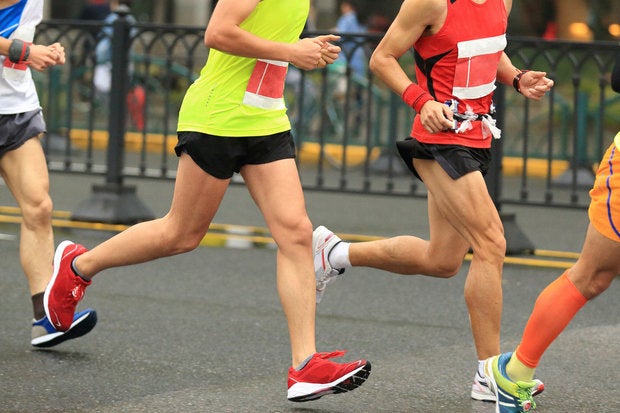 Credit: Thinkstock
In 2013, TCS signed an eight-year deal to be the title sponsor of the New York City Marathon.
It was a blockbuster deal -- and a bit of a surprise. The marathon's previous sponsor had been ING, and major marathons tend to be sponsored by financial services companies: John Hancock has Boston, Bank of America has Chicago, Virgin Money has London.
But TCS? An IT services company? From India?
"It's a little perplexing," says Douglas J. Olberding chair of the department of sports studies at Xavier University.
But for a nonprofit that puts on dozens races a year, and a global brand with a nearly 50-year foothold but little brand recognition in North America, it's been a fruitful match.
The 2016 New York City marathon, to be run on Nov. 6 by nearly 50,000 people [including this writer], will be the third to have TCS attached to its name. We asked TCS and the New York Road Runners (NYRR), which puts on the race, how it's worked out so far.
Big, but unknown
Despite being a $16.5 billion company and one of the top IT services companies in the world, Joseph King, head of marketing and communication for TCS in North America, says that the company had a problem here: nobody knew who they were, despite being in New York City since 1972.
"We're a lesser-known brand, and with our company having an Indian origin, we thought it was even more important to establish our brand identity in New York and North America," he says.
Olberding agrees. "They're a global brand but people don't know them. They do a lot of business in the United States and the title of the New York City Marathon is one way to create awareness and reinforce their image as a global brand," he says.
Title sponsors tend to be "companies that sell to individuals. So you see shoe companies and banks and what they're getting is access to a market, and marathon runners tend to be highly engaged," Olberding says.
That same thought is behind TCS getting into the marathon game. Aside from having its name put on everything from marathon-specific branding and marketing to race shirts and Tiffany's bracelets, TCS would be getting their name in front their true customers. "So many [runners] are CFOs, so many of them are business and IT leaders, it made good sense and it was a good match for us," says King.
This isn't the only race it sponsors either: It as partnerships (if not always title sponsorships) with races in Amsterdam, London, Boston, Chicago and Mumbai.
Tech exchange, app development beyond race day