Who is gaining traction in the mobile payment industry?
The first credit card, dubbed "Charg-It", was introduced in 1946. It took another 13 years for the first plastic credit card to arrive on the scene when in 1959 American Express introduced the first card made of plastic. Adoption of new technology takes time, especially when it comes to separating people from their money but we are starting to see traction in this space.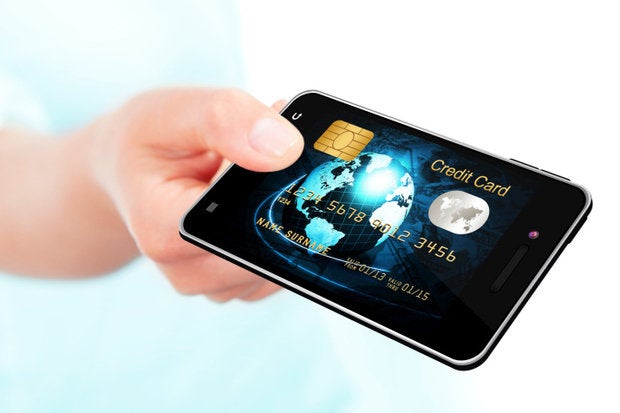 Widespread adoption of mobile payments among enterprises and consumers alike will take time. But when you've got Apple, Google, Facebook, Samsung and (most likely) Microsoft jumping into the market, you've got traction.
Forrester Research predicts U.S. mobile payments will nearly triple from $52 billion (in 2014) to $142 billion (by 2019).
Gartner expects "rampant interest" in mobile payments this year and beyond, which will play a big role in driving U.S. mobile commerce to 50 percent of all digital commerce revenue by 2017, compared to 22 percent as of early 2015.
Another report, summarized by Statista, shows worldwide mobile payment volume growing from $325.2 billion in 2014 to $721.4 billion by 2017.
Deloitte forecasts that by year-end, 5 percent of users with Near Field Communication (NFC)-equipped smartphones will make at least one in-store mobile payment per month. While that's a small percentage, it's a jump over the 0.5 percent of users who had made NFC phone payments as of this time last year.
Benefits to Enterprises
Enterprises stand to benefit from mobile payments in multiple ways. As mobile payments gain wider consumer acceptance, retailers, restaurant chains and others have an opportunity to make paying for merchandise easier and, at least to some degree, more secure.
Plus, the growing use of mobile wallets can translate to greater use of mobile customer reward and loyalty cards. The data gleaned from those transactions can help enterprises more effectively and efficiently target promotions and learn more about customer preferences and habits.
Top Players, Now and Potentially Later, in Mobile Payments
Apple
In fall 2014, Apple Pay launched with 200,000 locations in the U.S., reached 700,000 locations as of early June, and is expected to hit more than 1 million locations this month, according to Apple. Apple Pay will debut in the U.K on July 14.
Also coming soon: With iOS 9 (due this fall), Apple's Passbook app, which is where users store credit cards for mobile payments, will morph into Wallet. With Wallet, users will be able to add loyalty and rewards cards as well as merchant-specific credit cards. Apple has also announced a partnership with Square, which plans to release a new card reader designed to let small businesses accept Apple Pay.
Most recently, Apple filed for a patent to provide peer-to-peer payments, potentially stealing traction from PayPal and Square.
Google
The search engine giant has been shaking up its mobile payment platform, which failed to gain traction after its 2011 debut. Google Payments will be the platform that supports all of Google's payment services, including Google Wallet for peer-to-peer payments and Android Pay, VentureBeat reports. Android Pay is Google's upcoming competitor to Apple Pay. It will let consumers store credit, debit, and loyalty cards for use at NFC-equipped terminals and for online purchases.