What Microsoft's 'fresh start' browser strategy means
A new browser not named 'IE' would give Microsoft ways to leave legacy support behind.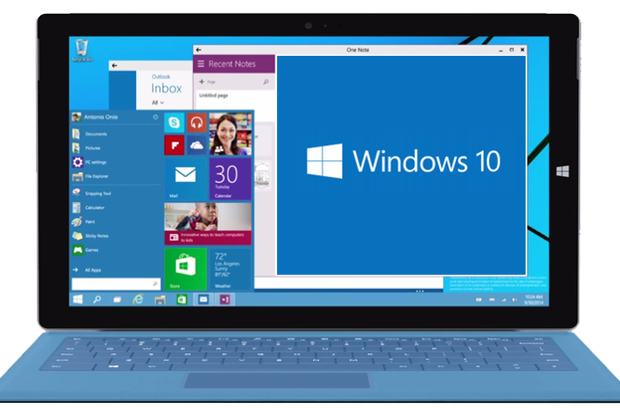 Microsoft will unveil a browser not named Internet Explorer (IE) alongside Windows 10, according to an online report.
Long-time Microsoft watcher and ZDNet blogger Mary Jo Foley cited unnamed sources on Monday to say that the browser would be separate from the existing IE, would sport a minimalist user interface (UI), and would support extensions, sometimes called add-ons, much like Google's Chrome and Mozilla's Firefox.
Separately, Neowin claimed that Microsoft has forked its Trident browser rendering engine to create a more lightweight version that would be called when IE encounters a modern site, one that doesn't require support for older IE standards. In Neowin's scenario, there would not be two different browser UIs; the use of the streamlined Trident engine -- or the existing, backwards-compatible version -- would be automatic and invisible to the user of what the publication thought would be eventually dubbed IE12.
Meanwhile, Foley said that the new browser -- code named "Spartan" -- will be included with Windows 10, perhaps as the default, but will also be accompanied by a refreshed IE11. The latter will be offered for those who need backwards compatibility with older websites and more importantly, older Web apps.
A name other than IE for the new browser would not be a surprise: In August Microsoft hinted that it was thinking of just that. "The discussion I recall seeing was a very recent one [just a few weeks ago]. Who knows what the future holds?" teased Jonathan Sampson of Microsoft in a Reddit "Ask Me Anything" online discussion, while answering a question about a name change to distance the browser from lingering negative perceptions.
In the end, it may not matter whether Microsoft forks the browser into two separate applications or just forks the Trident engine. The result would be the same: One browser/engine that goes forward, another browser/engine that remains static as an option primarily for businesses, the customers who most require compatibility with older sites -- mainly their own intranet domains -- and older Web apps used by their employees.
Microsoft's strategy? To have a fresh start on browsers, and leave the cumbersome legacy support required of IE behind. The browser/engine of the future would be aggressively updated -- as will all of Windows -- while the browser/engine of the past would be maintained but not significantly enhanced.
If that's the idea, Microsoft's abrupt announcement in August that it was forcing users to upgrade to IE11 makes more sense in hindsight. Then, Microsoft told customers that after Jan. 12, 2016, only IE11 would be supported with security updates on Windows 7 and Windows 8.1.