What can businesses learn from BlackBerry's collapse?
A look at BlackBerry's greatest achievements, and the big mistakes that caused it to plummet from the top into the cellar seemingly over night.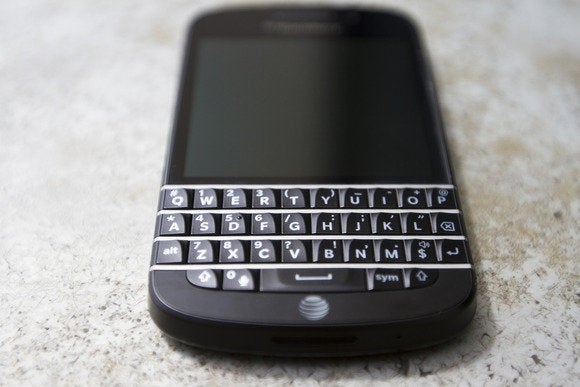 BlackBerry. Once upon a time the name was proud and the devices coveted. Oh, how far the mighty have fallen.
The remnants of what was once a dominant player in a smartphone business it essentially helped create are now being acquired by a private consortium for a fraction of what the company was worth just a couple of years ago. Let's take a closer look at how BlackBerry managed to plummet so far, so quickly, and what can other businesses learn from BlackBerry's mistakes.
When I was a security consultant at EDS, the BlackBerry was a sign of prestige. Lots of people were issued a mobile phone, but only the elite were worthy of a BlackBerry.
Erik Caso, CEO of Younity, shared a similar story about his first BlackBerry. "My first Blackberry was a sign of importance--it meant, at least to those of us who got them, that our work was in the company critical path."
BlackBerry was a spark that started the whole mobility movement. It was the BlackBerry smartphone, with its iconic physical keyboard, that freed business professionals from their desks and allowed them to remain in touch and productive from virtually anywhere.
BlackBerry also deserves credit for secure communications according to Tripwire CTO Dwayne Melancon. "They implemented a secure platform within the open internet and cell networks, allowing companies to exchange data without exposing their communications traffic to the rest of the world," he says. "That was huge."
So, what happened? How did BlackBerry turn a virtual monopoly into an almost negligible market share so quickly? In a word, "hubris." It's the same mistake made by many large companies over the years.
"BlackBerry didn't look at what the rest of the world was doing," Melancon says. "When the driving force of mobile connectivity went from communications and productivity to lifestyle, they failed to keep up with the demand for an app ecosystem that would allow their users to seamlessly move from work to personal on their platform."
The big question is, what can other businesses learn from the rise and fall of BlackBerry?
Caso believes the lesson is simple. "No matter what your stature or position in the market is, the future is uncertain," he says, "You must innovate continuously, forever."
You have to stick to your core technology and value, but you can't let it define your company or paint you into a corner. No matter how dominant you may be today, don't let pride get in the way of seeing the writing on the wall, and don't get cocky and dismiss competitors that will out-innovate you and catch you by surprise.