What Apple's WWDC announcements reveal about products to come
To a casual observer, Apple's big show may have seem to produced very little of consequence but to savvy Apple watchers, it was a wellspring of potential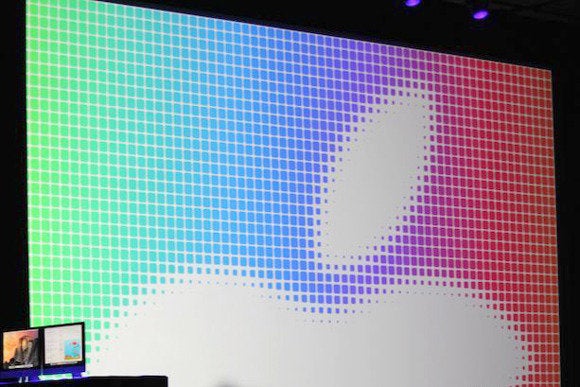 If you were looking for the iPhone 6 or some revolutionary new product like the iWatch, WWDC was probably a disappointment. To the casual observer (and even some not-so-casual ones), Apple's big show may seem to have produced very little of consequence, with nary a reason to step foot in an Apple Store, let alone take out your credit card.
But to savvy Apple watchers, it was a wellspring of potential. Along with a pair of significant updates to OS X and iOS, Apple unleashed a slew of tools for app makers, opening up exciting new avenues for iPhone, iPad, and Mac apps. And though there might not have been any actual hardware announcements to speak of, the technologies unleashed at WWDC have clearly positioned Apple for a torrent of exciting new products—some perhaps even due this fall.
More pixels, less problems
We've been hearing that the iPhone 6 will have a larger screen since before the launch of the 5s, but even if you don't trust the mounting evidence, Apple dropped a few hints of its own at WWDC. The most obvious one is right in the Xcode 6 beta, which includes a new simulation option for "Resizable iPhone." But perhaps even more foretelling is the way we interact with apps and menus in iOS 8.

The radial menus demonstrated in iOS 8's version of Messages suggests a larger-screen iPhone could be in the works.
Apple has long touted one-handed operation as one of the iPhone's greatest strengths, and iOS 8 is teeming with subtle navigational enhancements that suggest the same will be true when the display grows: Interactive notifications give us defined spaces to respond without needing to switch our grip; extensions let us work in various apps while avoiding multiple trips to the multitasking carousel; and Mail's new triage options and drafts management dramatically cut down on the number of taps and amount of scrolling we need to do. Even Messages's new radial recording menus push the controls toward the edge of the screen, making it natural to operate with one hand and limiting our thumb calisthenics.
Look but don't touch
Back when Steve Jobs unveiled iCloud at WWDC 2011, he declared he was demoting the Mac to "just be a device." Yosemite finally solidifies that vision, and while it may have taken its share of design cues from iOS, Apple made it clear that OS X isn't going the way of Windows 8 anytime soon. Features like Handoff and Instant Hotspot create a tighter relationship between all of our devices, but nothing about Yosemite gives the sense that Apple is considering a touch-screen iMac.