Wellograph puts a luxury twist on activity-tracking wristbands (or is it a smartwatch?)
It's got a scratch-resistant sapphire crystal and a posh-looking aluminum body that's nicely machined with subtle, curvy, elegant lines.
If heart-rate data is your thing, then you now have a much more handsome alternative to the Basis B1 Band, which has a bleak design and very dim display. But where Basis puts its science front-and-center, explaining its advanced body sensors and algorithms with a bit of reassuring detail, we really don't know how the Wellograph works, and why we should trust its bio reports. For a wearable aimed squarely at quantified-selfers, that's a bit concerning.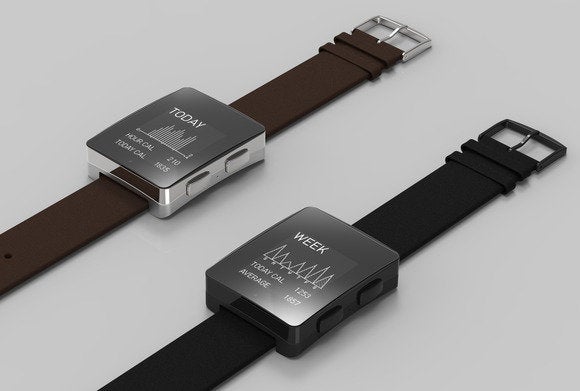 IMAGE: WELLOGRAPH. Available for pre-order now, the Wellograph comes in light and dark color schemes
But the proof will be in the pudding once we test Wellograph for ourselves. I'm also interested to see if the device can last two weeks on a charge as advertised. Pre-ordered Wellographs are set to ship this summer. I hope I'm in the first batch of users to give this interesting wearable a spin.