Web design review roundup: Our favorite Mac apps for building a website
If you want to build a website but you're adverse to writing code, there are several web design apps to choose from.
Top contenders
Macaw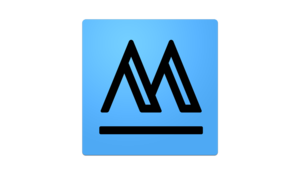 Macaw (

) talks a big game but doesn't entirely deliver. Aimed at high-end pros, it offers more power and flexibility than any other program here. However, it's also the most intimidating and frustrating app of the bunch, in part because it feels only half-finished.
Macaw excels at its finer points. You can tweak nearly every CSS style attribute via well-designed palettes, and build custom style classes to apply to any element on your page. Smart scripting support lets you drag in existing variables and color swatches as you write your code. And only Macaw offers pixel-precise control over responsive design, letting you set breakpoints at multiple screen widths, then rearrange your design to best fit each one.
But while it gets the little things right, Macaw seems to struggle with the big ones. I found layout exasperating, as if the program were always fighting me. The help files are sometimes confusing and often incomplete—bad news for a program as dense as this one. You can only add to its limited list of fonts by paying for a subscription to Adobe Typekit. And rather than focusing on fixing these gaps in the existing version, Macaw's creators seem instead to be working on its new sibling, Macaw Scarlet, which promises even more sophisticated features.
RapidWeaver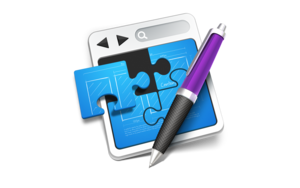 If you just want to pour your content into a limited set of sharp-looking templates, with responsive design already built in, RapidWeaver (

) will work great. This powerfully extensible program can do far more than that, too‑but you'll have to pay a good deal extra to unlock its full potential.
RapidWeaver's by far the best choice here for building a blog or a podcast, with excellent, easy support for adding new entries and episodes. But I didn't like how it forced me to flip back and forth between the raw content on my pages and a full preview of how they'd look online.
If you want to branch out beyond its small slate of templates, keep your wallet handy. The app's online market of powerful plugins offers tons of new capabilities and professionally designed themes. But their considerable cost could quickly add up to more than you paid for RapidWeaver itself.
The rest of the pack
Sandvox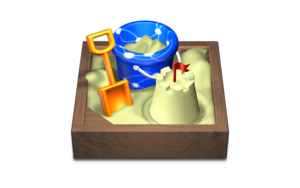 Sandvox (

) loses points for its limited customization and big but outdated selection of designs. However, it's delightfully easy to use, including a super-simple integrated hosting service that seems fairly priced for what it offers. And changing the whole look of your site is as easy as choosing a new template. I think Sandvox would make a great choice for teachers and students, or for parents who want to help their kids build a fun, basic site.
Previous Page 1 2 3 4 Next Page