Web design review roundup: Our favorite Mac apps for building a website
If you want to build a website but you're adverse to writing code, there are several web design apps to choose from.
Blocs' stark, dark design departs from Mac conventions, and some aspects take a little time to learn. Instead of bringing up contextual menus, right-clicking brings up a palette of individual page elements you can add to the existing code. Placing objects on the page can occasionally feel a tad squirrely, though it's easy to undo mistakes or move a misplaced item.
Blocs is a work in progress, and its creator's laid out an ambitious, intriguing slate of potential upgrades. For now, Blocs sets modest goals, but carries them out impressively well.
Top choice for everyone else: EverWeb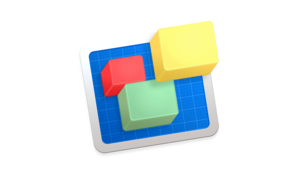 If you know just enough HTML and CSS to get yourself in trouble, trust EverWeb (

) to keep you out of it. It's more flexible and freeform than Blocs' do-it-for-me simplicity, and it's full of thoughtful tricks to help users get around the program's own limitations.
When creating a site, you can choose from an extensive slate of great-looking, up-to-date templates, or start from scratch. Like Pages, EverWeb lets you draw text and image boxes or other shapes directly onto your page, then position and style them as you wish. I liked the program's clean design and well-crafted interface. It lacks a grid or guides to keep your page tidy, but EverWeb will automatically or manually align elements by their edges or centers. The layout engine sometimes had trouble accurately aligning full-width elements, but otherwise proved fun and responsive.
EverWeb offers more options for CSS styling than Blocs; it won't give you precise control of every element, but it provides enough choices to make a nice-looking site. Top-notch prebuilt widgets, including image sliders, image galleries, navigation menus, and more, are easy to edit and customize, and they yield great results. I was particularly impressed with the PayPal widget, which lets you build a full-featured online store with minimal time and effort—an ability most rivals either don't offer or charge extra for.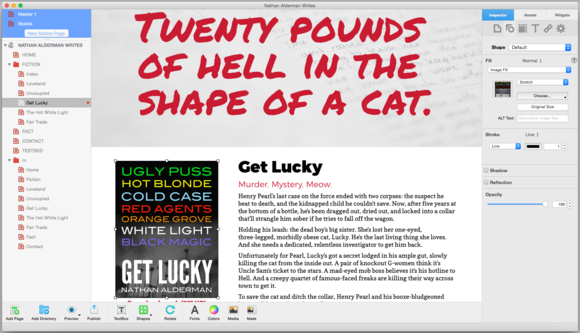 While it doesn't offer precise CSS styling, EverWeb's options are still good enough to make a slick, modern-looking site.
Rather than supporting responsive design, EverWeb provides mobile versions of many templates, and builds in an easy way to redirect mobile users to those pages from their desktop counterparts. That solution gobbles extra server space and bandwidth, but can also be less hassle than trying to reconfigure the same design to fit different-sized screens. Other clever workarounds let you expand EverWeb's font roster with your own picks, a feature found in too few of its competitors.
The code EverWeb produced was somewhat messy in the version I tested, though by the time you read this, an update promising sleeker results may be available. Still, I enjoyed EverWeb's terrific balance between friendly design and a robust feature set.
Previous Page 1 2 3 4 Next Page