Wearable snake oil: The search for automatic calorie-intake tracking in fit-tech wristbands
It's the 'holy grail' of activity-tracking wristbands, but critics say no defensible technology allows activity-tracking wristbands to automatically tell us how many calories are in the food we eat.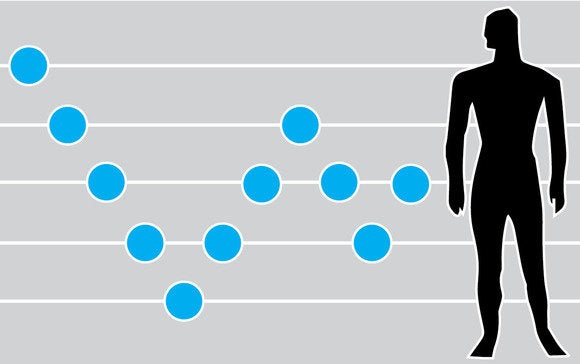 Calories in, calories out. That's the basic, if grossly over-simplified, equation for human metabolism. We shovel in calories every time we eat, and then burn them off during the daily grind of life--while sleeping, working at our computers, and (hopefully) getting plenty of exercise.
Activity-tracking wristbands like the Jawbone UP24 and Nike Fuel Band can do a pretty good job of telling us what's happening on the back end of the "calorie in, calorie out" equation. They use accelerometers to monitor our exercise, then map that data against user-supplied criteria like age, height and weight. The wristbands then squeeze all this information through relatively pedestrian off-the-shelf algorithms to tell us how many calories we've burned.
But the "calorie in" measurement remains a wearables industry challenge. Many activity-tracking wristbands integrate food-logging tools in their mobile apps to record calorie intake, but these functions are too time-consuming and clumsy. What the fitness-tech space really needs is a breakthrough in calorie-intake tracking--some kind of sensor-laden wristband that automatically records how many calories we're consuming in the food we eat.
"Automatic calorie intake tracking would be a holy grail," says Daniel Matte, a Canalys analyst who focuses on the wearables industry. "There would be huge consumer demand--it's vastly easier than manual dietary logging. But it's probably not happening anytime soon."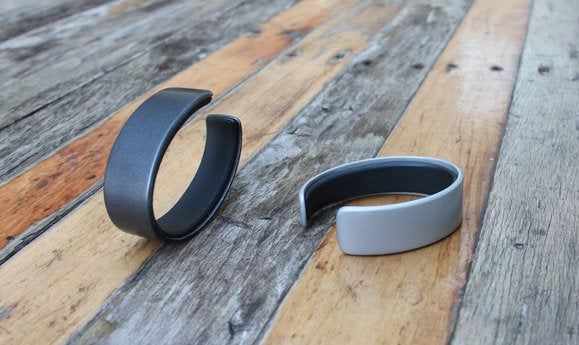 IMAGE: AIRO HEALTH. Last October, the AIRO wristband created a splash when its development team, Airo Health, announced it had solved the automatic calorie-intake tracking puzzle
Or is it? In the last six months, two fit-tech companies claiming breakthroughs in automatic calorie-intake tracking have crawled out of the crowd-funding woodwork. Last October, Airo Health announced a wristband called AIRO that uses spectroscopic sensors to divine calorie intake through the surface of one's skin. The company has since shuffled its executive leadership, and has refunded pre-order payments from initial crowd-funding backers. But its new CEO tells me product development continues apace.
"We wouldn't be working on it if we weren't confident about it."--Naman Kumar, Airo Health CEO, says.
And then there's GoBe, a wristband announced on March 6 in an Indiegogo crowd-funding campaign. Talk about confident. Developed by a Russia-based company called Healbe, the GoBe can allegedly "automatically tell you how many calories you consume and burn throughout the day."
But where the AIRO takes a spectroscopic approach--science that apparently piggybacks on existing (if stalled) attempts for non-invasive blood glucose measurement via simple body sensors--the GoBe wristband uses a rudimentary impedance sensor to measure fluid levels in body tissue. This fluid-level data is then married to an "advanced algorithm" to "calculate caloric intake through your skin, by reading the amount of glucose in your cells."