We asked early adopters: Why did you buy Google Glass?
There's got to be more to this self-selecting group than people who have US$1500 and a nose to hang an alpha product on.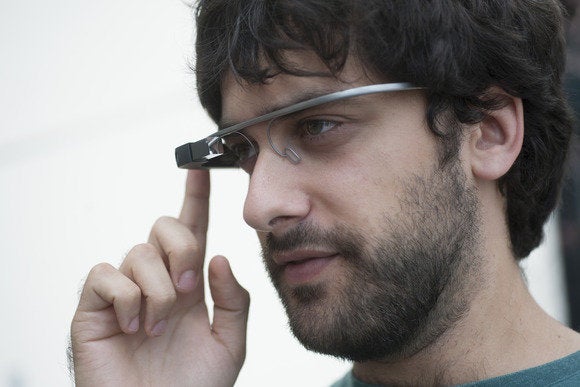 Who would leap at the chance to spend US$1500 on a set of high-tech eyewear? Thanks to Google's one-day sale for Google Glass in April, we're getting a clearer picture of who wants to own Google's wearable computing device--and just what it is they find appealing about Glass.
Previously, the only way to get your hands on Glass was to belong to Google's Explorer program--a way for Google to crowdsource development of the smart glassware to app coders and early adopters to help figure out just what the product can do. On April 15, though, Google opened the floodgates to anyone in the U.S. willing to part with $1500, quickly selling out its Glass stock.
Since then, we've talked to some of the people who ponied up for Google Glass to find out what they're hoping to do with this alpha-level product. It'd be foolish, of course, to draw sweeping conclusions when we've only been able to talk to a fraction of the population who bought Glass. Still, we've spotted a few trends after talking with more than a dozen newly minted Glass owners: being able to take photos and look up information hands-free is the killer application for now, since that can come in handy for work and play, across many walks of life.
They want to make apps for it
It's probably not surprising given the number of developers we talked to and the fact that Glass seems to draw interest from an especially geeky crowd at this stage, but development was a big theme among the people we talked to. That's not to say they have definitive plans, though: Many Glass owners with visions of apps dancing in their head don't have a fully baked idea on what they plan to build for the platform just yet. Instead, they bought Glass specifically to see what it was capable of before starting the app-making process.
Developer Andy Vizulis had plans to build a GPS-based Field Trip-like app that could tie into Glass, but was set a bit off course when he realized that Glass doesn't have an on-board GPS chip.
"Hopefully, one will be added at some point, with a cheap upgrade option for us developers," said Vizulis, founder of Mindspark. "It would be great to be able to use the power of Glass without a tethered smartphone...especially when traveling abroad."
They want to use it on the job
Even if they don't plan to make an app, most of the people we talked to want to figure out how Glass fits into their professional lives. We found no shortage of cool ideas Glass owners are thinking about, such as a heavy-duty truck mechanic who wants to use the smartglasses to access online repair manuals so that he doesn't have to carry large volumes of information out into the field.