Want smart-home devices to get along? Get the industry to do it first
IoT may simplify home automation, but not without a lot of hard work behind the scenes.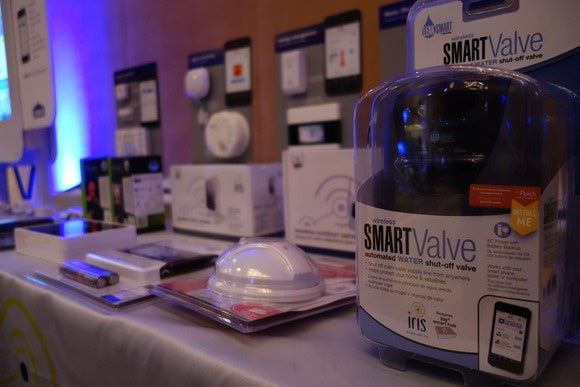 Buying one slick connected device after another until you have a smart home sounds cool, but things may not work out that smoothly.
Making products from different vendors work together isn't always easy. And depending how emerging standards shape up, consumers may opt to rely on someone else to put the pieces together.
The issue of device integration loomed over discussions at the Connections conference in Burlingame, California, on Tuesday. It's heady times for the annual meeting on connected-home technology, long a backwater of IT but now bursting with new gadgets from Internet of Things startups.
If things like Internet-connected lightbulbs, washer-dryers, thermostats and security systems can't work together, it's not really a smart home. But no one yet knows how all those devices will see eye to eye. Speakers at Connections tried to chart the future for device integration.
Until recently, home automation has been largely the realm of security system providers, professional integrators and a few hobbyists. Now the hope is for the Internet of Things to make it a mass market. Selling and implementing smart homes at large scale will require some changes, and interoperability could be one of the biggest. A diverse ecosystem of IoT devices is a long way from an installer's predefined solution.
"The connected device industry in particular is about companies that have really worked hard to create and protect distribution, and in many cases create sustainable competitive advantage through barriers to entry," said Seth Frader-Thompson, president of EnergyHub, an energy-management software startup.
That's going to change with IoT and the new wave of connected devices, he said. Consumers will buy whatever gadgets catch their fancy. While some will start with a basic setup from their broadband provider and go from there, others will just buy things one by one.
"This is going to look a lot like the Internet in the sense that everything depends on interoperability," he said.
In many cases, devices are equipped for basic communication today. A true smart home requires more: Each thing you buy should be able to tell what all the other devices are and what they're capable of -- so a lightbulb knows, for example, that the homeowner has just unlocked the front door and will want the living room lit up.
Alliances like the Thread Group, AllSeen Alliance and the Open Interconnect Consortium are working to set ground rules for communication, but no one of them will cover everything. And then there's the issue of how to control all those devices: Each vendor may craft its own smartphone app, but a dozen separate user interfaces could get irritating after a while.