Voila: Screen capture app makes it easy to sort your screenshots
Voila has good screen capture and annotation tools, but it excels at organising your shots, helpful if you take a lot of them.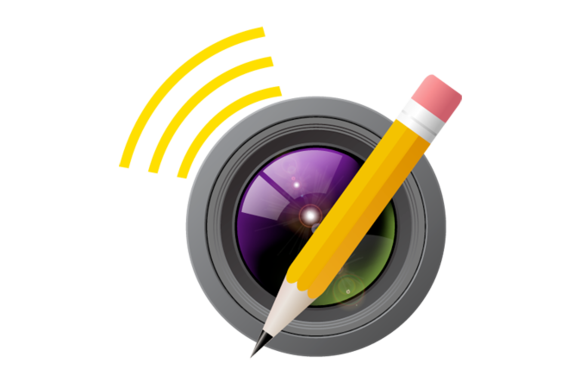 Some screen capture utilities focus on capture tools, leaving annotation and touch up for other programs. Others include their own image editing tools, providing the convenience of image capture and finishing in a single program. Global Delight's Voila takes the latter, all-in-one approach, with considerable success. It also has strong organizational features, so if you take a lot of screenshots, Voila should be at the top of your list.
Getting the shot
Voila captures screenshots or full-motion video, and has a very wide variety of screenshot capture modes. Some are standard, such as fullscreen, rectangular region, object (a window, for example), or menu. You can also capture polygonal, circular, or freehand regions, which I think are of dubious value. You can snap pictures with your iSight camera or other webcam. Most captures can be taken immediately, or with a timed delay.
I found Voila's region and object captures—the kind I do the most—to be somewhat less convenient than the similar All-in-One capture type in TextSmith's Snagit (). Voila lacks a magnification window near the cursor that allows you to select region edges with more precision; and Snagit's object selector can find and snap to objects within windows, making it easy to shoot a toolbar or other user interface object.
Surprisingly, Voila's automatic naming for screenshots is rudimentary. All you can do is add a prefix and the program automatically adds a sequence number. I'd like to see the ability to timestamp shots and use more flexible naming conventions.
Voila lets you choose from two methods of acquiring shots from the Web (besides simply capturing a selection from your browser). You can grab a picture of a whole Web page from your default browser, with automatic scrolling. Or you can open any URL in Voila's built-in browser. This then allows you to capture any rectangular portion of the page (with scrolling, if needed), or one or more of the DOM elements from the page. For example, you can grab the DIV containing a navigation bar, or just the page footer. For page designers, this is a killer feature. Web capture even grabs the page's metadata keywords to add tags to the screenshot for use with Voila's organization features (more on those in a moment).
Video recording captures either the entire screen or a selected rectangular region. Unlike some other programs, Voila can record stereo audio and gives you a choice of frame rates. You can do simple trimming of videos in the editor, but it's not a full-featured editor like Screenflow () or Camtasia.
All of Voila's capture methods are available from the application, from a systemwide menubar extra, or using hotkeys.