Users face serious threat as hackers take aim at routers, embedded devices
Attacks are likely to continue and manufacturers are largely unprepared to respond, security researchers say.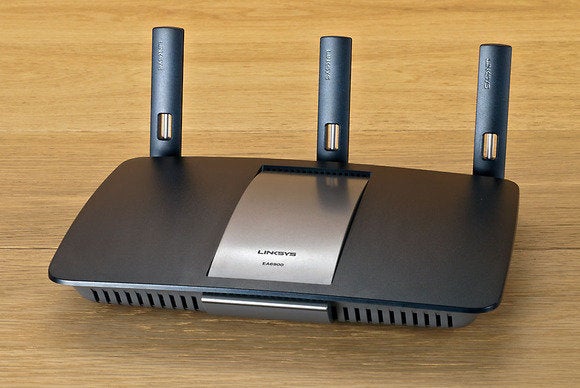 Home routers and other consumer embedded devices are plagued by basic vulnerabilities and can't be easily secured by non-technical users, which means they'll likely continue to be targeted in what has already become an increasing trend of mass attacks.
Computer OSes have advanced considerably from a security standpoint over the last decade, with their creators strengthening code and adding a variety of protections. However, routers, modems, wireless access points and other "plug-and-forget" devices have lagged behind as their makers lacked strong incentives to secure them. As a result, those devices can now pose a significant threat to the online security of users, contrary to the long-held belief that connecting a computer through a home router is better than exposing it directly to the Internet.
Routers and other embedded devices have simply not been on attackers' radar until now, at least not on a significantly large scale, but that's starting to change and if the attacks observed this year are any indication, it might be happening at a faster pace than manufacturers can react.
Because routers can affect all other local devices that access the Internet through them, they are a rich target, said Trey Ford, global security strategist at security firm Rapid7, via email. "Users expect a website to be authentic, and a compromised router (DSL router, gateway, wireless access point, cable modem -- take your pick) allows a malicious party to undermine that trust. The trend of connecting more devices to the Internet only means there is more for attackers to play with."
For instance, in early February incident responders from the Polish Computer Emergency Response Team warned that thousands of home routers in the country had their DNS settings hijacked by attackers in an attempt to intercept online banking connections. Later that month security researchers from the SANS Institute's Internet Storm Center (ISC) discovered a worm that was infecting Linksys E-Series routers and then in March Internet security research organization Team Cymru reported that a global attack campaign compromised 300,000 home and small-office wireless routers.
Other significant incidents this year include thousands of Asus routers exposing to the Internet the content of hard drives attached to them, Hikvision DVRs being infected with Bitcoin mining malware due to a default root password and exposed telnet service, and millions of home routers being exposed to DNS-based DDoS amplification abuse.
This year antivirus companies have also found malware binaries compiled for architectures commonly used on embedded devices like ARM, PPC, MIPS and MIPSEL or botnets that attempt to access routers using easy-to-guess credentials.
Carsten Eiram, the chief research officer at vulnerability intelligence firm Risk Based Security, believes that attackers have begun shifting focus from exploiting vulnerabilities in popular client applications to targeting routers because many software developers have stepped up their game by improving their code and adding security mechanisms to their programs.