Trade-in market for older smartphones gets more competitive
As Apple and Wal-Mart in the U.S. enter the trade-in market, NextWorth ups its game, anticipating swarms of older phones being traded by users to fund new iPhones.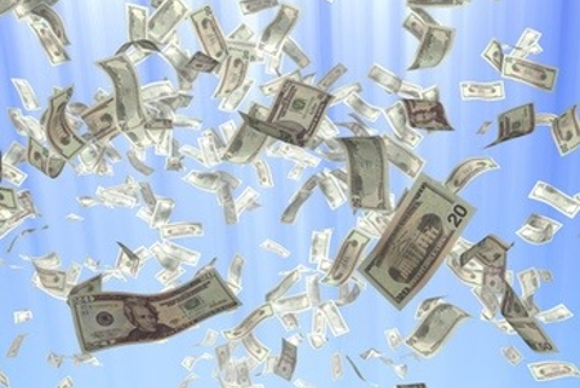 With two new iPhones on the way and Wal-Mart and the Apple Store accepting trade-ins, swap-for-cash gadget site NextWorth is also getting serious about luring iPhone fans to its site.
NextWorth Wednesday announced a new "5-Star" price guarantee and a fresh coat of paint for its site to maintain fighting weight during the annual iPhone churn.
NextWorth's new price guarantee highlights a variety of features the service already offers, as well as some new tweaks that include free shipping; next-day payment after item inspection; a 30-day price lock on all quotes; price forgiveness up to $10 if your claims don't match the condition of the device you ship; and a top-rating from the Better Business Bureau.
The trade-in site's attempt to refresh its service with a new look, adding new guarantees, and highlighting services it already offers suggests that competition is getting hot for the trade-in market.
While sites like NextWorth and Gazelle offer trade-ins in all kinds of gadgets, including iOS devices, tablets, and laptops, there's no doubt the annual iPhone release is one of the highlights of the year for gadget trade-ins.
Thanks to a devoted fan base, excellent marketing, and a penchant for driving gadget lust, Apple Stores typically draw long lines across the world on iPhone launch days. Many of those lining up already have the latest iPhone and can't wait to dump their year-old smartphone to get their hands on the new handset.
"We recognize this is our biggest time of year from a trade-in perspective since so many people will be looking for the best way to upgrade," said Jeff Traschel NextWorth's chief marketing officer.
Apple's trade-in policy
But trade-in specialists aren't the only companies getting their trade game on. Anyone with an extra iPhone can now bring it in to the Apple Store for immediate credit towards a new Apple smartphone. Apple has offered trade-ins for some time via its website, but the new Apple Store trade-ins make it that much easier.
Just walk in to your local Apple Store, plop down your phone, get a trade-in assessment on the spot, and credit towards a same-day iPhone purchase. No more waiting for your trade-in cash and free mailing materials, or finding a local depot that accepts trade-ins on behalf of the site.
Walmart gets into the game
Mega retailer Walmart also wants a piece of the trade-in action. Starting September 21, (one day after the iPhone 5s and 5c debut) the big box retailer will accept iPhone trade-ins at 3600 U.S. Walmart and Sam's Club stores. The company will offer up to $300 a pop for iPhone 5 units. Walmart's program is in partnership with trade-in site CExchange.