'Titan' falls: Today's top supercomputer is owned by China, powered by Intel
The crown for the fastest supercomputer on the planet is now owned by China. The Milky Way-2 supercomputer is now twice as fast as anything else on the planet.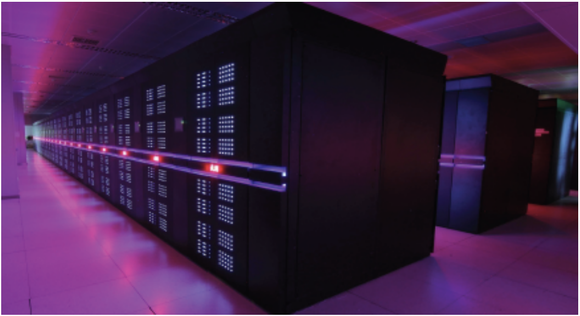 China has regained the crown for the fastest supercomputer on the planet, according to the semiannual Top500 list, which claims that the Milky Way-2 supercomputer has doubled the performance of the previous leader, the American "Titan" supercomputer, in just six months.
Milky Way-2, also known as "Tianhe-2," clusters together more than 32,000 Intel Xeon microprocessors as well as more than 48,000 Intel Xeon Phi chips, the server equivalent of a graphics coprocessor. All told, the two groups of chips can crunch the equivalent of 33.86 petaflops of performance, about double that of Titan, housed at the Oak Ridge National Laboratory in Tennessee. A "flop" is a floating point operation, one of the basic metrics of a computer performance; a petaflop is a thousand trillion floating point operations.
High powered computing hot rods
Taken as an abstract measurement, Milky Way-2's high-water-mark isn't that significant. But high performance computers are used for a variety of simulations, including long-term predictive models of earthquakes, how a prototype automobile will perform, predicting the impact of climate change, to trying to assess the destructive power of a nuclear weapon. Generally speaking, the additional performance of a supercomputer means more finely detailed calculations, such as modeling individual particles of air as they pass over a windshield.
In this sense, HPCs are the Formula One versions of the more prosaic and power-efficient servers driving cloud services at Apple, Google, Microsoft, and others. While they're generally owned by governments and research organizations, corporations are also beginning to invest, such as French oil conglomerate Total's investment in a 2.3 petaflop supercomputer to deduce the best locations to drill for oil.
"To compete, you must compute," said Rajeeb Hadra, vice president of the datacenter and connected systems group at Intel, last week.
"Essentially, high performance computing is becoming the digital laboratory," Hadra added.
The Top500 list is compiled by a group of researchers led by Hans Meuer, which began collecting the fastest 500 commercially available systems in 1993. The list, published in November and June, is measured using a single benchmark, the Linpack benchmark, which has come under fire from some quarters from being out of date. Nevertheless, its proponents say, it represents the best yardstick for comparing performance over time.
The U.S. remains the dominant supercomputer leader, with 253 of the 500 systems on the list. With 65 systems on the list, China ranks second, ahead of Japan, the U.K., France and Germany. Tianhe-2 was originally expected in 2015, analysts said.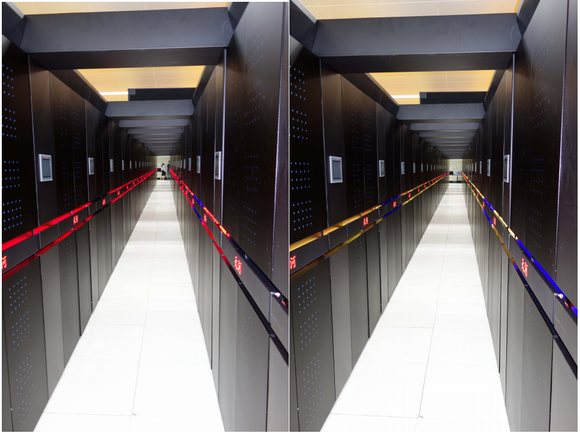 JACK DONGARRA, OAK RIDGE NATIONAL LABORATORY. Lights on the Tinghe-2/Milky Way 2 change according to their workload.