Tim Cook: Android isn't Windows and Apple won't be Nokia
In a rare interview, Apple CEO Tim Cook gave his take on the modern mobile market.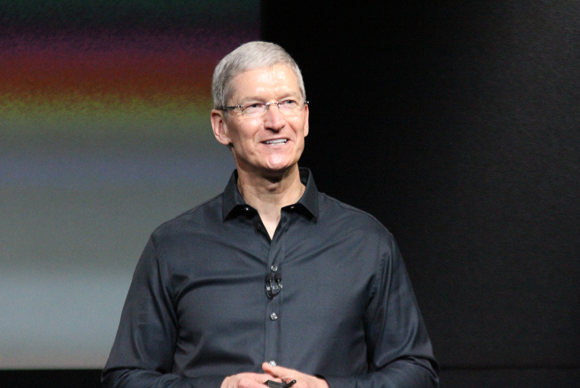 Like the groundhog waking from hibernation to predict the coming of spring, another notoriously shy mammal recently made its own rare public appearance.
On the eve of the release of the new iPhone 5s and 5c, Apple CEO Tim Cook granted a rare interview with Bloomberg Businessweek on the state of the mobile market. Here are some of the highlighted lessons form the conversation:
The iPhone 5c is not junk
While many feared that the introduction of the low-cost version of the iPhone might signal Apple's newfound embrace of mediocrity, Cook waved off these concerns by saying "there's always a large junk part of the market, we're not in the junk business."
The "c" in iPhone 5c could be said to stand for "color," but it could as easily stand for "China"--as in the country's exploding smartphone market. At only $100 cheaper than its top-shelf counterpart, the 5c is still more expensive than the average smartphone, but hardly represents a race to the bottom.
While the lower cost may help the iPhone secure a larger share in developing markets (as well as domestically), Cook says that the company "never had an objective to sell a low-cost phone. Our primary objective is to sell a great phone and provide a great experience, and we figured out a way to do it at a lower cost."
While that might be interpreted as generic CEO-speak, the initial reviews of the iPhone 5c appear to agree with Cook's sentiment. Most reviewers described the phone as a revamped version of last-year's well-received iPhone 5, but with a fashionable new exterior.
History repeating?
It's easy to view today's mobile marketplace as an analogy to the desktop wars of the 1990s, with the part of Windows being played by Android while Apple remains the smaller premium player. Despite its growing dominance in the marketplace, Cook views Android's chaotic fragmentation as a weakness that even Windows never faced.
"I don't think of Android as one thing," Cook commented. The current state of the market bears that out: less than half of Android users are using the latest version, Jelly Bean, while a full third of Android users are still using Gingerbread, which came out in 2010. And that's not to mention that each manufacturer of Android devices is free to cultivate their own forked version of the OS. This is certainly not the ideal system for developers of third-party apps, who have to deal with all these various flavors. And it's an issue that will only be exacerbated with the introduction of Android Kit Kat.