Three contact manager apps better than the one that came with your phone
These third-party apps add syncing, organizational and other features you won't find on the stock contact app that came with your phone.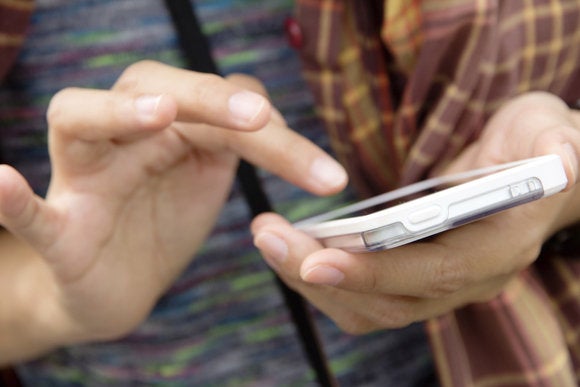 I've said it before, and I'll say it again: your smartphone's contacts app isn't the best contact manager around. A wide variety of third-party apps is available, making it easier than ever to keep track of all those names and numbers. And just like your list of contacts, these apps are constantly being updated--some of them much improved since last time I looked at them.
FullContact
FullContact doesn't look like the Cobook Contacts app I tried out last summer, nor does it act much like it. So I was very surprised to find out that it is, technically, the evolution of that app.
FullContact previously was a Web-based contact manager. The company behind that product acquired Cobook and worked that app's mobile functionality into FullContact's feature set. The result is a well-designed mobile app with the power of a desktop client.
You can sign up for FullContact on your iPhone, iPad or on the Web. (An Android version is in the works.) Once you're logged in, you can add contacts from Facebook, Google, iOS (including iCloud) and Twitter. FullContacts pulls all of those contacts together, adding social media profile pictures (which, alone, makes the app so much more visually appealing that the stock iOS app), and cleaning and de-duping your contact list.
FullContact does this automatically, which may be concerning to some users. I was hesitant to hand over control, but I found the app surprisingly effective at cleaning up my contact lists. I still had a couple of duplicate contacts left, but I liked that it didn't automatically merge contacts when it wasn't sure.
FullContact also syncs your contacts across your devices. It includes a social feed option, so you can see your contacts' recent posts, and a contact history, so you can see the last times you were in touch. All of these are very useful when you're about to reach out to a professional contact.
FullContact is available for free, in a Basic version that allows you to store up to 5,000 contacts, a two-way sync with Google every 24 hours, and 10 free Business Card Transcriptions (this is when you take a picture of a business card, and FullContact has a real person transcribe that card and send it back to your phone as a contact). The $10-per-month Premium version allows up to 25,000 contacts, real-time syncing with Google, and 50 Business Card Transcriptions per month. Both versions allow you to purchase extra transcriptions as needed.
PureContact
PureContact is very different from any other contact manager I've tested. Depending on how you intend to use it, that could be a very good or a very bad thing.