This is why the Nexus 6P is the Android phone you want next
Why would anyone buy a so-called "flagship" phone from one of Google's partners when this physical embodiment of Android Marshmallow is so crazy-freaking good?
Google Now on Tap basically scans on-screen text, and then susses out context and relevance. Reading a Reddit post on performance cars, it gave me information cards on the two cars mentioned first. It also works in Spotify: Summoning Google Now On Tap while a song is playing will trigger an information card on the band, and from there you can navigate to the band's YouTube channel.
This is exactly why I wanted a Nexus phone: To get Google's latest Android features as soon as they're available.
Pure, uncompromised Android
The Nexus 6P is packed with 3GB of RAM and a zippy processor. It has a great camera, and charges quickly thanks to USB-C. I'll let Florence Ion explain more about the hardware when we publish her full review soon. But even if the hardware experience wasn't quite so good, I'd still recommend the 6P hands-down because it runs pure Android without the heaving bloat of manufacturer customizations.
The Marshmallow interface is beautiful, intuitive and devoid of superfluous "features" that manufacturers impose to "improve" user experience. It's also lightning quick—a nice fringe benefit when you avoid stapling unnecessary software onto a perfectly good OS. And you can rest assured that if Google announced a particular design element, performance enhancement, or search trick at its last I/O keynote, then all those improvements will appear on the latest Nexus phone first.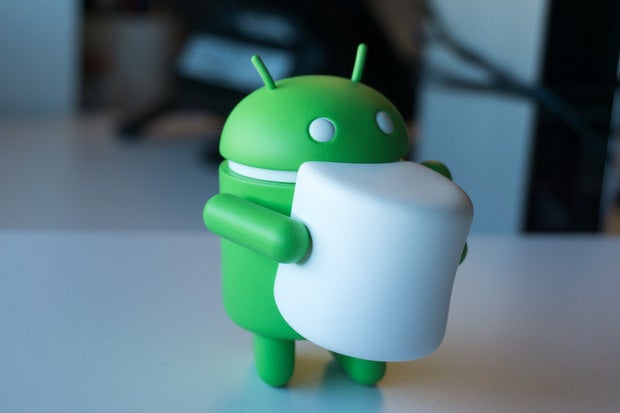 It's Marshmallow and we love it. Credit: Jason Cross
In this respect, owning a Nexus 6P is like owning an iPhone. When you update your OS, you get the entire software experience—and nothing else—just as the system developers intended.
And of course you also get system updates and security updates as soon Google makes them available, ensuring your Nexus 6P will always be on the cutting-edge of features in the Android universe. Seriously, with a phone this capable, I can't find any reason to buy one of the current flagships phones from Google's Android partners. Some might offer a nice little addition here and there (I'm thinking about LG's camera software and Samsung's charging features), but the Nexus 6P beats all of them as a sublimely integrated hardware/software package.
Previous Page 1 2 3