This is why the Nexus 6P is the Android phone you want next
Why would anyone buy a so-called "flagship" phone from one of Google's partners when this physical embodiment of Android Marshmallow is so crazy-freaking good?
The Nexus 6P is the first smartphone I've ever wanted to evangelize. I mean, literally. It makes me want to pull people aside at parties, lean in with almost uncomfortable intimacy, and tell them in my most emphatic quiet voice, You need to get this phone.
I was skeptical at first. Nexus-branded phones run pure Android—the operating system as Google intends it to be—but so many previous versions have been underwhelming. Plus, the 6P is manufactured by Huawei, a company that's still mostly known in the States for budget phones. It's not a name that immediately inspires trust.
But the Nexus 6P isn't just a kick-ass Nexus phone. I believe it's the best Android phone you can buy today. Huddle up closely, and let me tell you why.
No compromise design
I need a big screen. If it's smaller than the 5.5-inch display of my previous daily driver, the LG G4, then I just won't be happy. Enter the Nexus 6P, whose display measures 5.7 inches. This gives me a little bit of extra screen real estate, but the phone's overall width remains perfect for one-handed operation. This is critical because last year's Nexus 6 from Motorola, measuring about 5 mm wider than the 6P, just never felt comfortable.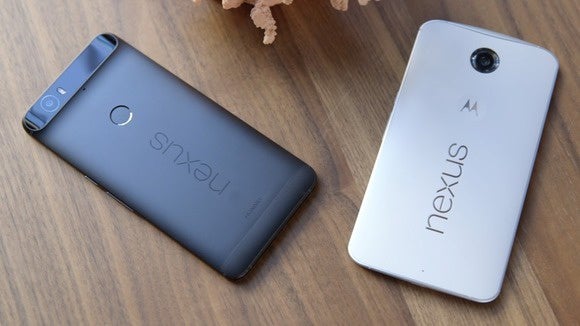 With an aluminum unibody, the Nexus 6P might be the best-looking Nexus phone ever. It's certainly more sophisticated than last year's Nexus 6 (right). Credit: Adam Patrick Murray
Huawei's 6P is also thinner than last year's Nexus 6. At 7.3 mm, it's as thin as the iPhone 6s Plus. But even more importantly, the Nexus 6P, clad in an aluminum unibody, looks and feels like a premium device. Finally: a Nexus phone with legit flagship aesthetics. Its graphite black finish looks expensive, and harkens back to the HTC One M8.
This is the kind of industrial design panache that a Nexus phone has always needed to deliver.
Lightning-fast fingerprint unlock
Google calls its fingerprint authentication technology Nexus Imprint, and once you start using it, you'll never tolerate caveman-caliber unlocking methods ever again. It's fast, OK? It's fan-freaking-bloody fast.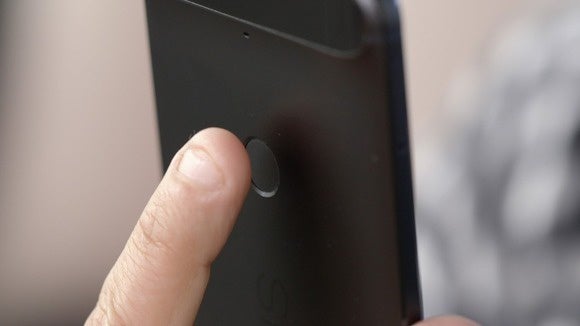 The speed of Nexus Imprint's fingerprint unlock will give you whiplash. Credit: Adam Patrick Murray
Turn off your phone. OK, now touch the fingerprint sensor. Boom. You're looking at your home screen. There's no delay. There's no detour to your lock screen. Google says Nexus Imprint is 600 milliseconds fast, and learns more about your fingerprints over time to improve accuracy even further. The technology can also be used for Android Pay at checkout terminals, and there's an API that let's third-party apps use Nexus Imprint for authentication too.