The top 14 hidden features in Windows, iOS, and Android
Betcha don't know all these nifty tricks and time-saving tips to boost your productivity. Whichever OS you use, there's something here for you.
8. Drag a text message left to see its timestamp
Need proof of when an SMS message was sent or received? Just drag left on the Messages screen (once you are looking at a contact's message history) and you'll reveal the exact time at which every message was sent.
9. Use the compass as a level
Open the compass app and swipe to the left. Your phone turns into a level that works both horizontally and vertically, perfect for getting that picture on the wall just right. Recent iOS updates have also added a smaller level on the standard compass app screen. Look for the smaller circle and + symbol within the outer ring. When the small + and the large + line up, the phone is level.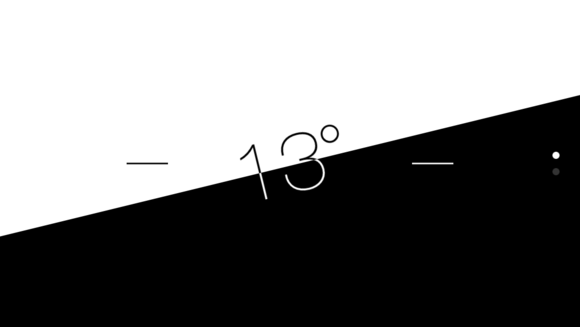 Unlock the level in your iPhone by swiping left in the compass app.
10. Use head movements to navigate iOS
This feature, new to iOS 7, requires some work to set up, but users with physical impairments or who just want to show off some tech magic may find it to be the iPhone's coolest trick. Through the Switch Control system, you can tilt your head left or right and have your phone perform certain actions-typically scanning through menus and selecting items on said menu.
Setting this up requires a little digging. Start under Settings > General > Accessibility > Switch Control. Select Switches > Add New Switch > Camera. Here you can assign different actions for "Left Head Movement" and "Right Head Movement." Experiment with the various "scanning" options and Select Item-or turn Auto Scanning on at the previous menu to simplify things. You'll also need to turn on Switch Control to get things started.
Android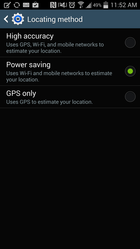 'Power saving' location mode cuts out GPS data.
11. 'Power saving' location mode
GPS is a notorious power-sucker, but Android 4.4 KitKat lets you choose to sacrifice some of your location accuracy in exchange for extra battery life.
You don't lose location information altogether. Rather, in 'Power saving' mode, your device uses only Wi-Fi networks and nearby cell towers to estimate your position, reducing drain on your battery.
Activate 'High accuracy' mode to use real GPS satellite information to determine where you are...and watch your battery life quickly drain. You'll find both options under Settings > Location.
12. Dig into developer mode
Mourning the loss of Developer Mode on your KitKat-enabled device? Developer options, which give you access to USB debugging, the ability to limit background processes, and fine-grained tools like displaying a CPU usage overlay, are still around-just hidden. To enable them, visit Settings > About Device/Phone. Scroll down to the Build number at the bottom of the screen and tap that number seven times. A message will alert you that Developer Options have been re-added to the Settings menu.
Previous Page 1 2 3 4 Next Page