The top 14 hidden features in Windows, iOS, and Android
Betcha don't know all these nifty tricks and time-saving tips to boost your productivity. Whichever OS you use, there's something here for you.
4. Streamline screenshots
The venerable Print Screen system has always been a bit too convoluted for regular use. The Windows 7 Snipping Tool went a long way toward improving the way you snap images of your desktop, letting you crop and annotate images and then choose where to save them. In addition to the Snipping Tool, Windows 8 offers an extra Print Screen upgrade. Instead of just pressing the PrtSc button, hit Win-PrtSc. This takes a full-screen shot, then automatically saves it to your Pictures library-a real timesaver.
5. Right-click to email a file
If you use an offline email client like Outlook, Windows 7 and 8 make it incredibly easy to send files as attachments without having to sift through your directory structure within the email client. Just right-click on the file you want to email and select Send to > Mail recipient. Your email client will take over from there, opening a new email message with your outgoing file already attached. Note: You'll find all kinds of additional options in the "Send to" menu depending on what services or hardware you use. For example, you can send to Dropbox, Skype, or a thumb or network drive, among other options.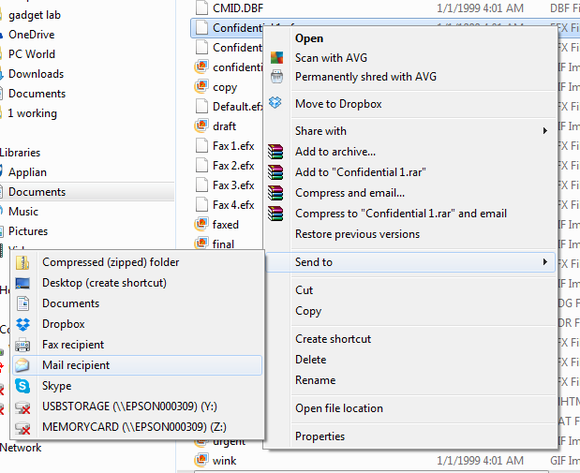 Right-click to easily email a file.
6. Use file history for brain-dead backups
Windows 8 adds a mind-numbingly simple backup system called File History that few people seem to know about. To use it, simply plug in an external hard drive and Windows automatically archives files to it. Even better, Windows saves old versions of your files, so if you make a colossal mistake and overwrite your novel with the grocery list, you'll be able to get it back. Turn on File History by searching for that phrase within Windows and selecting On. Just remember to have an external drive connected, or network drives are also supported.
A different app, available under "Restore your files with File History" in Windows, can be used to recover lost data.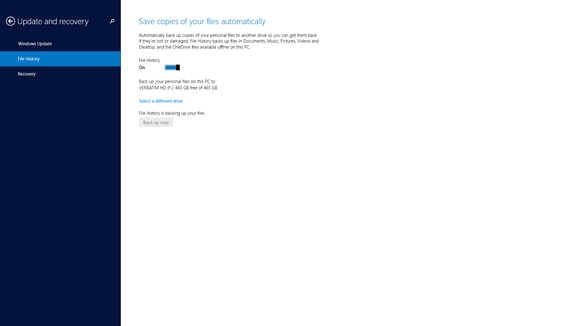 Use File History to back up your data.
iOS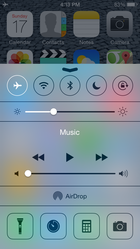 Swipe up for instant access to common functions.
7. Swipe up from the bottom of screen to access common utilities
Most iOS users have only seen this app if they opened it by accident. Swiping upward from the bottom of your phone or tablet's display will bring up an incredibly useful menu with instant access to nearly a dozen common functions, including easy on/off toggles for Airplane Mode, Wi-Fi, Bluetooth, Do Not Disturb, Rotation Lock, a brightness slider, music controls, and access to four utilities: the clock/timer, calculator, camera, and a flashlight. Once you realize it's there, you'll use this tool all the time.
Previous Page 1 2 3 4 Next Page