The top 14 hidden features in Windows, iOS, and Android
Betcha don't know all these nifty tricks and time-saving tips to boost your productivity. Whichever OS you use, there's something here for you.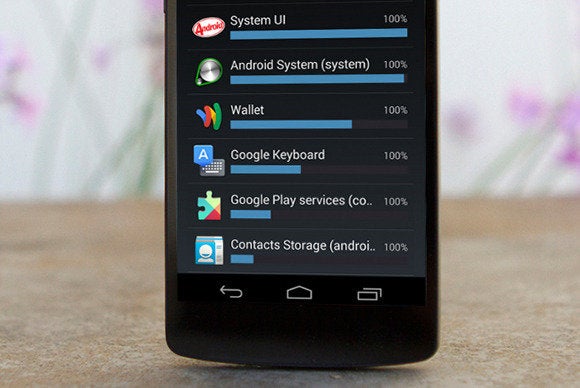 You may think you're a high-tech power user who knows all the nooks and crannies of Windows, iOS, and Android, but let's be realistic: There could be at least a few undocumented (or poorly documented) commands, control panels, and apps that have slipped by you-maybe more than a few.
We've dived deep into each OS to uncover the best hidden tips and tricks that can make you more productive-or make common tasks easier. Got a favorite undocumented tip to share with readers? Add them in the comments section at the end of the article.
Windows 7 and 8
1. Win-X: Your new favorite shortcut
Few Windows users take advantage of this unsung, universal shortcut, available via the key combo Windows-X. It launches the Windows Mobility Center, a control panel that only appears in Windows 7 (and Vista). The Mobility Center is kind of a one-stop shop for everything related to mobile PCs. Through this centralized control panel you can control your battery profile, wireless on/off status, display brightness, and speaker volume. If you use an external display or the Windows Sync Center, controls for these tools are also available through Mobility Center.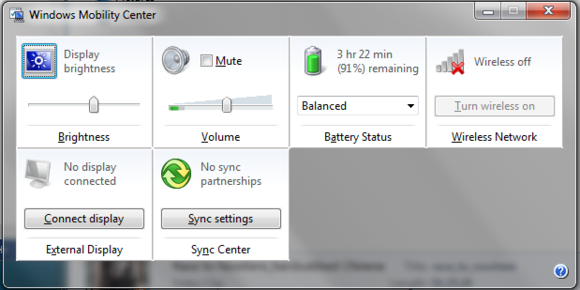 Open the Windows Mobility Center with the Win-X key combo.
It may not add anything new to Windows, but it does let you do in a single keystroke what you'd normally have to juggle through a half-dozen different control panels. Note: Win-X unfortunately does something entirely different on Windows 8, bringing up a list of shortcuts to a variety of other Windows subcomponents.
2. Record every click and keystroke to aid troubleshooting
Anyone who has ever provided tech support for a clueless relative knows how painful it can be walking them through the steps they took to mess everything up. Windows now includes a tool called the Problem Steps Recorder. You'll find it under "Record steps to reproduce a problem" in the Windows 7 Start menu or just "Steps Recorder" in Windows 8.


Capture every click and keystroke with Steps Recorder.
Launching this tool opens a very simple dialog box with only one real option: Start Record. Press this, and Windows will record everything you do-mouse movements, clicks, keyboard commands, and typing. When finished, the file is saved as an HTML document within a ZIP file, including screenshots of every single step that was taken and a description of each, helping you pinpoint exactly what went wrong and where.
3. Shift-Click taskbar icons to open another copy of an application
Need to open a second copy of Explorer or whatever program you're working in? Easy: Hold down Shift and click on the taskbar icon, and a second instance of the application will pop up. You can do the same by right-clicking an icon and selecting the application's name (usually the third option from the bottom of the list). This works the same way in Windows 7 and 8.