The MacBook's new trackpad will change the way you click
To make the new MacBook so thin, Apple had to shrink the keyboard's height and remove the trackpad's up-and-down click. So far, Jason Snell prefers the trackpad and its new Force click gesture.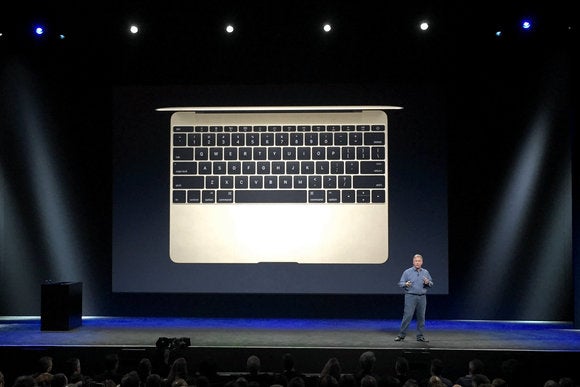 Monday's Apple event gave people who follow Apple news plenty to talk about. But for Mac users, the biggest news probably has to do with all the ways the new MacBook diverges from what we've been used to over the past few years.
No MagSafe, Thunderbolt, or standard USB ports, all replaced by a single USB-C port--that's big news, undoubtedly. But I'm just as interested in the different approach Apple is taking with input devices. After all, the new MacBook's keyboard and trackpad are unlike any of those currently found in the Mac line.
The Mac standard
In the past few years, the Mac product line has been more consistent than I can remember it having been for ages. USB and Thunderbolt are everywhere. (It's never been easier to be someone who brings a Mac into a room to do a slide presentation, since every Mac can use a Mini DisplayPort connector.) All of Apple's keyboards, desktop and laptop, have been the same exact design for quite a while now. And while buyers of new desktop Macs can opt for a mouse, they can also buy a Bluetooth trackpad that more or less matches the one found in Apple's laptops.
Welp. Here comes the MacBook, shaking things up. That's not necessarily a bad thing, but unless the MacBook remains a strange outlier, we may be witnessing an end to this era of stability and the beginning of a shake-up in everything we take for granted on the Mac. (Start packing those video adapters again, friends.)
The new keyboard
Apple designed the keyboard in the new MacBook to have reduced key travel, presumably because the thing is just too thin to allow those keys to move very far up or down. That seems reasonable, but when Apple extolled the virtues of the new keyboard on Monday, they raved about the increased size and stability of its key caps, the clever design of the butterfly keyboard switches, the stainless steel dome switches. So is this a compromise keyboard specifically designed for the MacBook, or does Apple feel this keyboard design is so great that it's going to make sure that all its future Mac keyboards are exactly the same way?
I type around 110 words per minute and write for a living, so keyboards are very important to my livelihood, though I would not remotely call myself a keyboard snob. After Monday's event, I spent a lot of time typing on the new MacBook keyboard in the demo area. I'm not ready to render any final judgments--I'm going to need to live with a MacBook for a few days before I can do that--but I can attest that this new keyboard is going to take some getting used to.