The future of mHealth goes well beyond fitness apps
Mobile health (mHealth) is still a work in progress and is growing and changing along with healthcare needs. While fitness apps are hot now, the future for mHealth apps lies in remote monitoring and consultation.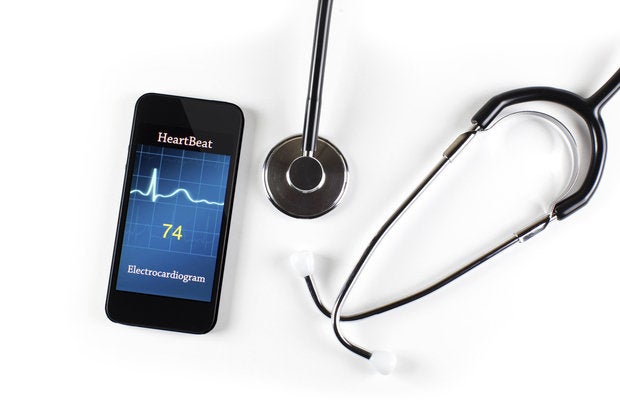 Credit: Thinkstock
The mobile health (mMealth) marketplace has lived up to its hype, but where it goes next depends on our changing healthcare needs.
The number of mHealth apps published on iOS and Android has more than doubled in two and-a-half years, reaching more than 100,000 apps in 2014, according to research2guidance's fourth annual study on mHealth app publishing.
Market revenue reached $2.4 billion dollars in 2013 and is projected to grow to $26 billion by 2017.
That doesn't mean all apps are successful. Blockbusters are few. According to research2guidance, 68 percent of mHealth app publishers make less than $10,000 in revenue, and only the top 5 percent make more than $1 million. Eighty-two percent of app publishers generated less than 50,000 downloads with their mHealth portfolios in 2013 while the top 5 percent reached more than 500,000.
The market is still shaking out, says Dr. Richard Gliklich, executive in residence at General Catalyst Partners, a venture capital firm. "It's not that difficult to create an application on a handheld device that could be used for 'mHealth'," he says. "The question is which are actually going to be the ones to emerge that are going to be highly useful and highly different." The market is not quite there yet.
Investors are looking for those apps that are differentiated and have a solid business model, he says "something that more than one of the stakeholders in healthcare are willing to pay for."
What Apps Works Now
Right now, fitness apps are hot, according to research2guidance, and current developers can learn from their success. That's because many of those top apps are part of the "Connected Elite."
"That's a business concept behind a group of applications that wants to create value for their own app users by allowing them to connect to other apps they use," says Ralf Jahns, managing director at research2guidance.
These apps connect and share data. One example is My Fitness Pal, a calorie counter. My Fitness Pal connects to exercise tracker app My Run Keeper and can include how many calories were burned that day into My Run Keeper's calorie calculation.
It helps both apps gain visibility in a crowded market, and win exposure in a target group.
The Future of mHealth
According to the survey, though, fitness apps will decline in terms of having the highest business potential. In the next five years, expect to see successful mHealth apps in remote monitoring and consultation.
Today and future mHealth publishers expect the main market drivers to be the increased penetration of capable devices and user/patient data demand.