The first things you should do with your new Android phone
Follow our guide to making the right tweaks and getting the best apps for your new device.
Get more Google apps
Yes, an Android phone comes with plenty of Google apps. But a couple of the best ones aren't bundled with your phone by default, and others need a little more attention.
First up is Inbox by Gmail. It's an excellent method for triaging the deluge of email you receive and allows you to snooze messages for later. It keeps getting smarter, with reminders that integrate with your calendar and automatic replies. It's clearly the future of Gmail, so it's a ship you should want to jump aboard.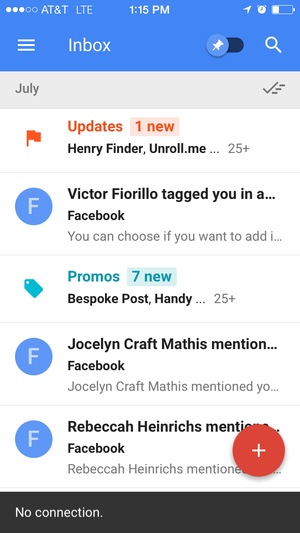 Google's Inbox automatically sorts your email.
Another essential is Google Keep. It has the look of a very minimalist Post-it note app, but it benefits from cross-platform sync with the web and an iOS app. Keep isn't quite ready to knock off OneNote or Evernote when it comes to heavy productivity, but it's something that could happen one day, as you'll find Google is typically better than everyone else at tying the data from its services together.
Finally, be sure to launch the Google app and enable Google Now. If you're returning from Android after a long absence, you'll find Google Now is a helpful aide that gives you contextual information about your day, sports teams, and news.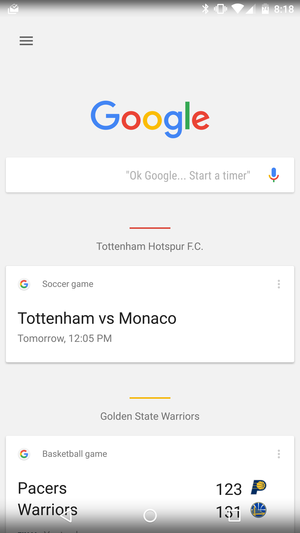 Google Now is a handy tool, and it lives just one swipe off the home screen.
If you're just switching devices, your Now stream should be up and running with the same details as when you last saw it. For new Nexus devices with Android Marshmallow, touch and hold the home button and you'll be introduced to the world of Google Now on Tap.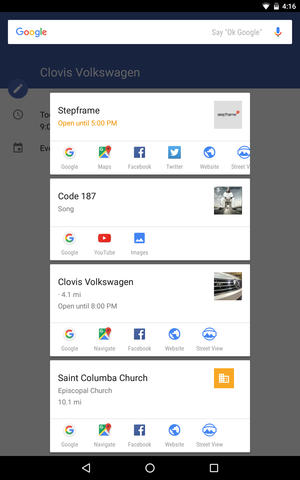 Google Now on Tap can help you get to your next appointment much quicker. However, expect some weirdness: I have no idea how a song named Code 187 got in here.
Touch and hold the home button and Google will essentially scan the contents of your screen and search for important related information. It's definitely hit-and-miss, but it can be useful, for example, if you're discussing a restaurant and want to instantly get directions.
Get ready to message
The default messaging app will vary depending on your phone. If it's a Nexus device, it will be Google's Messenger. It's a great app, and probably better than the ugly texting app that came with your Samsung or LG phone.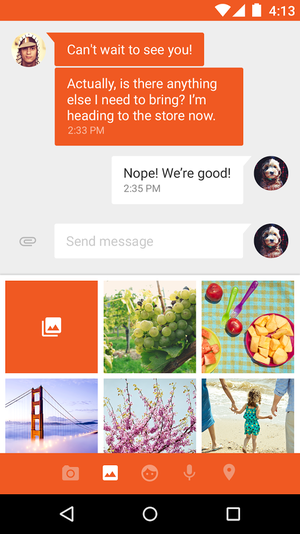 SMS messaging is still around, so much so that Google built a dedicated app just for SMS and MMS. Credit: Google Play
Previous Page 1 2 3 4 Next Page