The first things you should do with your new Android phone
Follow our guide to making the right tweaks and getting the best apps for your new device.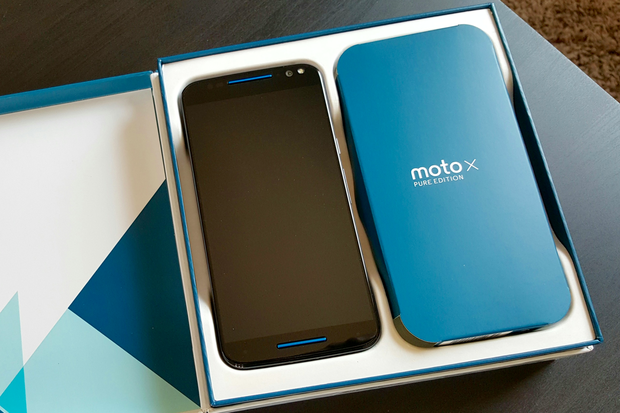 Credit: Derek Walter
A new Android phone can turn anyone into a kid again. Whether you got one as a gift or bought it yourself from one of the many holiday sales, we're here to get you started off on the right foot.
That's because getting back on the Android saddle isn't always a smooth ride. While there are many aspects of the operating system you can bend to your liking, it can feel a little overwhelming if you're new to Google's OS or are returning from a long absence.
A quick setup, with options
One of the most greatly-improved aspects to Android is the setup process. The startup screen walks you through the steps to sign in into your Google account and offers to replicate the applications you had on your previous device. Essentially just follow the prompts and you'll be using your phone in no time.
There are essentially two options for recovering your old apps. If your previous device is sitting right next to you and you want to copy over the same setup, use Google's Tap and Go. Make sure NFC is enabled, and touch the devices back to back when prompted.

The Android launch screen should have you on your way in almost no time. Credit: Derek Walter
Be patient with this next step, whereby your old apps and settings are download, as it can take a while. But the advantage is it will bring over all your apps, some data, and your home screen setup.
Alternatively, your Google account saves the some of the app installation details from your previous phone. So you can select "Restore from a previous device" and choose one of your older phones. Pro tip: when asked to select which apps you want, don't just blindly install them all. That's because everything, including bloatware, will be selected by default. There are a lot of apps from AT&T, Verizon, and others installed against your will you'll be glad to dispense with.

Android's setup option lets you select a restore from a specific device and choose the applications.
If you're setting up a new Motorola device (like the Moto X Pure Edition or Droid Turbo 2) be sure to take advantage of Motorola Migrate, particularly if you want to move over SMS/MMS messages. It's the best and most consistent tool I've ever come across for doing this. Unfortunately, Motorola is killing it off with Android Marshmallow, so use it while it lasts.
Finally, there's always the fresh install. Just bypass the option to setup from a previous device and go with a fresh start. Personally I like this option best as it prevents any bugs or other weirdness. It does take more work, however, as you'll need to download your favorite apps again. But that's why we're here.