The FAA's drone registry is live, and it's ridiculously easy
Got a drone? You'll need to register and the new website is up and running.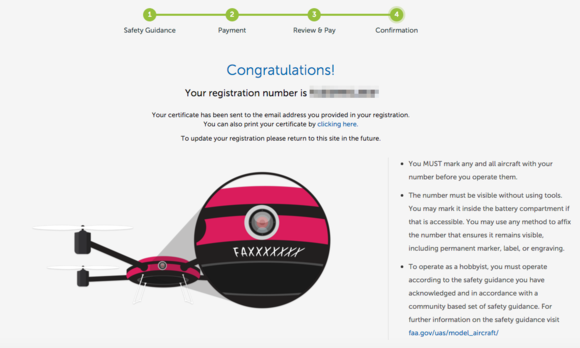 Upon completiton, the registrant is given their number and shown how to mark their drone. Credit: Martyn Williams
Users are also emailed a copy of their drone registration ID. Under the FAA's regulations, a printed or digital copy is required to be carried at all times while flying a drone.
What wasn't asked for? Any details of the drone itself. The FAA isn't asking pilots to identify the drones they are flying, perhaps because it's more concerned with safe piloting that the regulatory aspects of the actual craft in the air, especially as it doesn't carry people.