The early word on Apple Watch: It's not a must-have, but you'll want one
Advance reviews of the Apple Watch are here, and they offer insights into how the Watch performs in real life.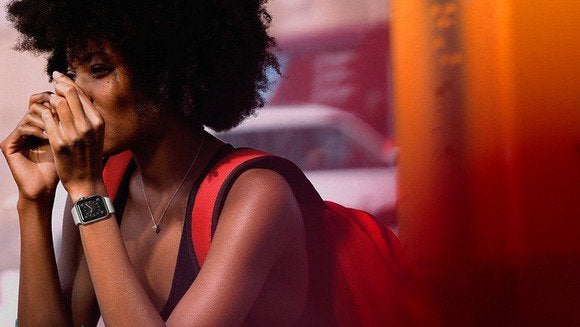 Apple is wading into uncertain territory with its smartwatch, which is an entirely new product category for the company and one that doesn't seem immediately necessary for most people to buy. Though the same could be said of pretty much any tech gadget, the Apple Watch's high price point--some models cost as much as an entry-level car--has many people asking: Why do I need one?
Well, you don't, according to early reviews from the New York Times, Wall Street Journal, Bloomberg, and other mainstream outlets. But that doesn't mean you won't want one. Apple opens up preorders for Apple Watch on Friday, so these advance looks at the watch from major publications are designed to show everyone why the Watch is worth buying. And for some, it might not be. But these early reviews indicate that the Apple Watch is a beautiful, useful device, even if it's not a necessity.
"The watch is not life-changing," Bloomberg's Joshua Topolsky writes. "It is, however, excellent. Apple will sell millions of these devices, and many people will love and obsess over them."
Here's why:
The design
"Apple Watch strives for high fashion, but it still looks like a techie watch," says Re/code's Lauren Goode. "Even if you can easily swap out the basic, smooth plastic band for a more elegant one--the $149 leather band, the $149 Milanese loop or the $449 link bracelet--the face looks kind of like a miniature iPhone. With that said, I've worn my fair share of smartwatches and none are as good-looking as Apple Watch."
Other reviewers noted that the Watch is thicker than expected, but the display is gorgeous and easily beats out other smartwatches on the market.
The user interface
The Apple Watch user interface doesn't mimic the iPhone. The new experience requires a mix of Digital Crown, Force Touch, and swiping to see notifications and glances, which presents a learning curve, says The Verge's Nilay Patel: "These are radically different interface patterns than iOS, where you can access the notification center and control center from virtually everywhere, and it makes navigating the Watch interface more confusing until you get it."
Yahoo's David Pogue agrees: "The truth is, navigation is a big Watch weakness. There aren't any visual clues that more options are waiting if you force-press, or that anything will happen when you turn the knob. You eventually learn, but only by trial and error. And every time you force-press or turn the knob and nothing happens, you feel like a dolt."
The fitness features
Some of us are most excited to see how Apple Watch stacks up to other wearables in the fitness-tracking department. Re/code's Lauren Goode says it's even better than expected: "The most interesting observation from my workouts so far is that the heart-rate readings I'm getting from the Apple Watch during indoor cycling are very close to the readings I've gotten from a chest monitor. I haven't yet seen the kind of wildly-erratic readings that I've experienced with other health watches that measure heart rate through the wrist."