The best PC hardware of 2016: We can't wait for these 5 tech innovations to get real
Get your O face on, as Hardcore Hardware's Gordon Ung walks you through one hell of a year for PC hardware. From crazy-fast SSDs to crazy-looking PCs, it was all hardcore.
The only thing that could throw this all for a loop are reports that Intel is planning to introduce Skylake-E next year, which would mean it's scrubbing Broadwell-E. That makes no sense to us, but that's the problem with rumors.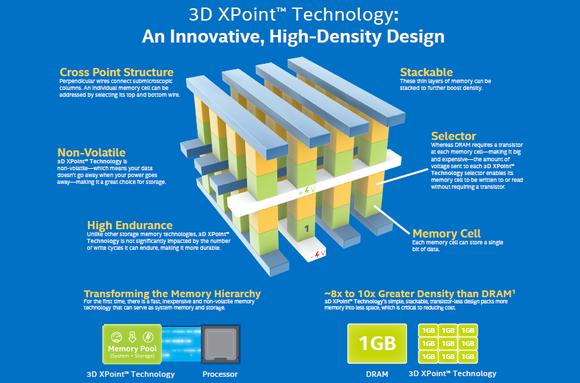 Intel says it will ship its crazy-fast Optane in 2016 and for consumer PCs too!
Two Intel storage advances also stand out for 2016. The first is Intel/Micron's NAND technology, which promises "1,000 times" the switch performance of today's fastest SSDs. The second is it's supposed to hit your PC next year. Yes, next year. It's not clear whether that means Optane in standard SSD shapes and sizes, or the more radical Optane plugged into a DDR4 memory slot, but Intel hasn't backed off from its goal so far. If it actually happens, Optane could be as big a game-changer as the first SSDs.

Gordon Mah Ung Alienware's Amplifier may have paved the way for external graphics in 2016.
External graphics: Bulky is beautiful
You can think of 2016 as the year external graphics officially becomes a "thing." We've seen external graphics before, in computers such as Alienware's Amplifier, and there have been hacked-in methods. But as Thunderbolt 3 connectivity continues to roll out, expect to see more standardized external graphics everywhere. One battle that may have to be fought, though, is whether we'll settle on Thunderbolt 3 or the competing Oculink.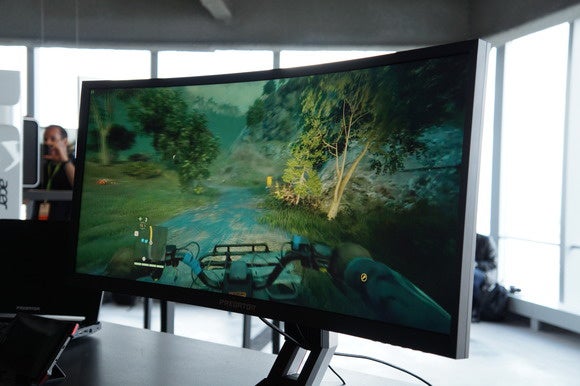 Caitlin McGarry Next year we'll see even more monitors supporting Nvidia's G-sync and AMD's FreeSync.
The Sync Wars continue
We'd hoped the sync wars between Nvidia's G-Sync and AMD's FreeSync would be over by now—but no, it continues unabated for 2016. To sum it up: Both AMD and Nvidia offer proprietary methods to smooth out gaming, which force consumers to match G-Sync with GeForce and FreeSync with Radeon.
This year, AMD will notch up the pressure by enabling FreeSync support on HDMI ports, and Nvidia will see more monitors with its latest G-Sync version. It's a good bet more monitors will support FreeSync, but more gamers will own GeForce cards. That's what you call a standoff. All we need is for Intel to wade in with a third variation, and we can recreate the ending of Reservoir Dogs. Can't we all get along?
Previous Page 1 2 3