The best PC hardware of 2016: We can't wait for these 5 tech innovations to get real
Get your O face on, as Hardcore Hardware's Gordon Ung walks you through one hell of a year for PC hardware. From crazy-fast SSDs to crazy-looking PCs, it was all hardcore.
Whoa.
Zen moves away from AMD's Clustered Multi-Threading design, which bore winners including the 8-core FX CPUs that were barely competitive with Intel's 4-core chips. Will Zen be faster than Intel's chips? That's to be determined, but the fact that AMD is at least willing to try to beat Intel is good for all.
The bad news is the timing. The first Zen chips aren't actually expected until the latter part of the year, which gives Intel time to polish its lineup. AMD already has a response called "Zen+" in the works, though, so grab the popcorn. What AMD's been really great at is giving you a lot of performance value for your dollar. If it sticks to that strategy, this fight could be good.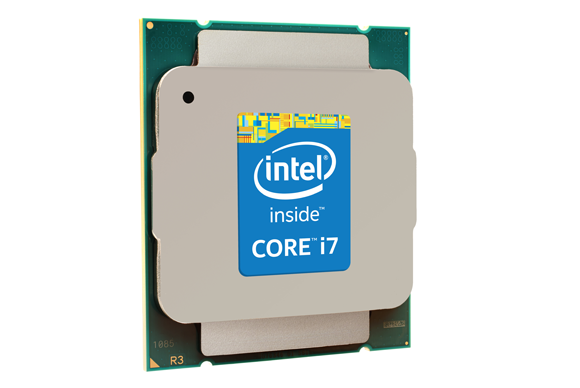 There are strong rumors that Intel will ship Broadwell-E with 10 cores in 2016.
Intel Broadwell-E, Kaby Lake, and more
Next year we'll likely see Intel likely introduce at least two high-end chips. The first is an unexpected surprise—you know, like your baby sister or brother.
Code-named Kaby Lake, it's born mostly out of necessity. Intel's pattern the last few years has been to build two CPUs per process technology before moving on. For example, Intel built its Ivy Bridge and Haswell chips on a 22nm process. But with confidence problems in its 10nm process, Intel will do three on the 14nm process: Broadwell, Skylake, and Kaby Lake.
Rumors indicate Kaby Lake will have more USB ports, more PCIe lanes, and even support for next-generation Intel Optane storage. It's too early to have more solid information, but we do have Intel's official confirmation that it will make Kaby Lake.
You can also chalk rumors of Broadwell-E in the iffy column, but this one is very predictable. In fact, Intel has repeated this same pattern three times now with Sandy Bridge-E, Ivy Bridge-E and Haswell-E. The formula is to take the company's Xeon chips, switch off a couple of features, and sell them to consumers who just want more cores.
The question isn't if Broadwell-E is coming next year, but how many cores Intel will put in the CPUs. Rumors indicate Intel is mulling offering a 10-core version. That may sound like it's too good to be true, but there is precedence. With Haswell-E in 2014, Intel sold its first consumer 8-core chip and even offered a 6-core version at a surprisingly reasonable price. Intel could do the same with a 10-core Broadwell-E, especially if the company is fearful of real competition from AMD's Zen. Intel's generational performance gains have been fairly unremarkable, so the boost simply from having two more cores would be welcome.