The best Netflix tools: Use these 10 tricks and tips to get the most out of your subscription
Don't be satisfied with the content that bubbles up to the surface of the Netflix user interface. Use these tools to dig down to the good stuff.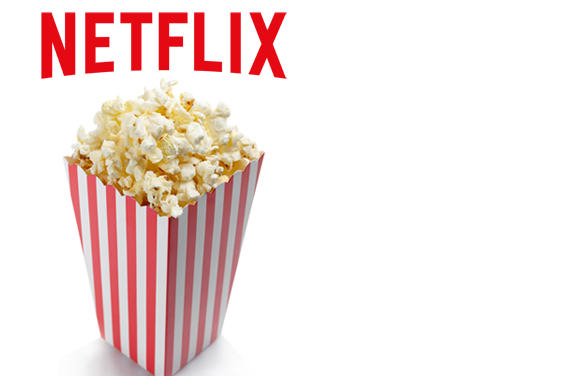 Netflix's simplistic interface may be well-intentioned, but sometimes you need more powerful tools to find the best streaming movies and TV shows.
Now that Netflix has shuttered its public API, the number of useful apps and sites for sorting through Netflix video has thinned. But there are still several tried-and-true methods for finding the good stuff, along with a few tools and settings from Netflix that everyone should know about. Here are 10 tips for making the most of a Netflix streaming subscription:
Use better browsing tools
Netflix's catalog of movies and shows is massive, but you might only scratch the surface with its basic apps and website. When you're really trying to scratch a particular itch, use AllFlicks.net, which lets you search within specific genres, filter movies and TV shows, narrow down a date range, and sort by rating. (InstantWatcher has a similar tool without as many sorting options, but it does include a handy synopsis view.)
If you just want a quick recommendation, try WhatIsOnNetflix.com, It lists a handful of top-ranked movies from IMDB, Rotten Tomatoes, and Metacritic, and its "Random Pick" tool is especially helpful for the indecisive.
Watch new and soon-to-be departed releases
Netflix's "New Releases" section rarely gives you the full story when you're trying to find fresh movies and TV shows. For that, turn to InstantWatcher's "Newly Available on Instant" section, which gives a complete list of recent arrivals. It also lets you filter just movies or just TV, and it has sorting options for rating and original release date.
You might also want to keep track of which movies and shows will be leaving Netflix. Now Streaming has weekly and monthly roundups, so you can watch the good stuff before it's gone.
Use extensions to take command
In theory, Netflix's built-in star rating system should work really well, because it's personalized to your interests. But sometimes you just want to watch a trailer and see what critics think before pushing play. The Netflix Enhancer extension for Chrome can help, showing IMDB ratings, Rotten Tomatoes scores, and a trailer button when you hover your cursor over a movie.
To gain even more control, install Lifehacker's Flix Plus extension, which adds a heap of customization options including a "Darker Netflix" theme and the ability to hide spoilers.
Get powerful sorting options for your queue
Sorting through the "My List" section of Netflix's site can become unwieldy if you've built up a massive backlog. Fortunately, a free script called Netflix Queue Sorter lets you get a handle on your queue in Chrome, Firefox, Opera, or Safari. Once installed, you can sort your queue by star rating, genre, title, and more. You can also shuffle the order if you're feeling lucky. Just follow the instructions on Github for your browser of choice. (Note: You must turn on Manual Ordering in Netflix settings for the script to run.)