The 6 things you need to know about Apple's best quarter ever
It wasn't just Apple's best quarter ever. It was the best quarter any company has ever had, ever.
So over time, Cook thinks people will keep buying iPads, but probably not as often as they tend to upgrade their iPhones. With iPhones getting bigger and MacBook Airs dropping in price last year, the iPad is also getting squeezed from both sides by Apple's own products: "There's probably some level of cannibalization that's going on, with the Mac on one side and the phone on the other."
Strong Mac sales once again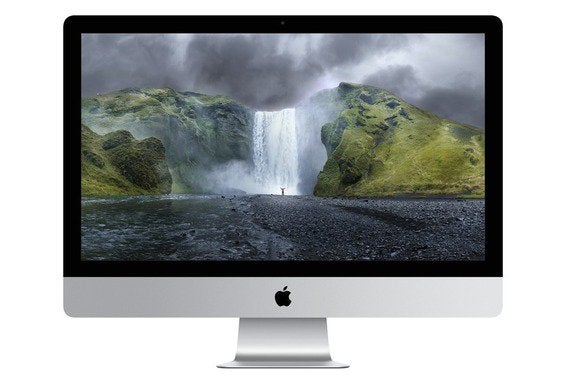 The Mac had a great holiday quarter, selling 5.5 million, up 14 percent from the previous year's holiday quarter, when Apple moved 4.8 million Macs. Globally, personal computer sales continue to creep down slowly, but the Mac's market share has grown in 34 of the last 35 quarters.
Still, the Mac didn't get any special attention in the call, with analysts asking about pretty much everything but: Apple Watch, iPhone, iPad, even the Apple TV. And Cook teased that 2015 would hold big advancements for HealthKit, HomeKit, and CarPlay--all iOS initiatives, for your health data, home automation, and in-car infotainment, respectively.
Next quarter, Apple is projecting revenue of $52 to $55 billion. Apple Watch won't have launched yet, but iPhone 6 and 6 Plus supply is finally keeping up with demand, and Apple Pay will continue to grow. The sun's been shining on Cupertino lately, and Cook and Co. are forecasting a bright year ahead.
Previous Page 1 2 3 4