The 6 things you need to know about Apple's best quarter ever
It wasn't just Apple's best quarter ever. It was the best quarter any company has ever had, ever.
Apple made all the money last quarter--its $18 billion in profit is not only the best quarter Apple's ever had, it's the best quarter any company has ever had, and a jaw-dropping 74.5 million iPhones sold is a big reason why. But record-shattering $74.6 billion revenues weren't the most interesting part of Tuesday's Q1 2015 earnings conference call, in which Tim Cook took questions from analysts about the rest of Apple's plan for success, and how to keep this momentum going.
Apple Watch in April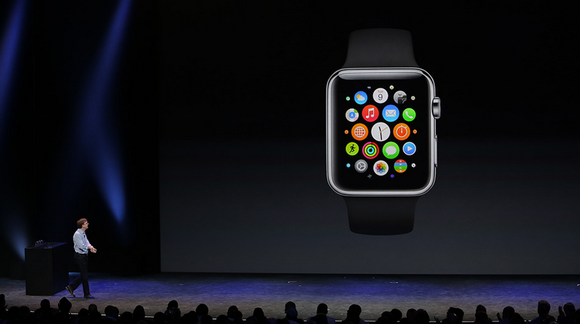 First of all, the Apple Watch has a more solid ship date--sometime in April. Cook said in his prepared statement, "Development for Apple Watch is right on schedule, and we expect to be shipping in April. Developers are hard at work on apps, notifications, and information summaries that we call Glances, all designed specifically for the watch's user interface. The creativity and software innovation going on around Apple Watch is incredibly exciting, and we can't wait for our customers to experience them when Apple Watch becomes available."
Previous rumors had said March, and Apple had only said spring, so it's nice to get a better idea of exactly when the Watch will hit stores. Later, in the question-and-answer portion of the call, an analyst pressed for a little more detail, and Cook first took the opportunity to make us all jealous that of course he has one already:
"My expectations are very high on it. I'm using it every day, and love it, and I can't live without it. And so I see that we're making great progress on the development on it, the number of developers that are writing apps for it are impressive and we're seeing some incredible innovation coming out there."
Cook even elaborated further on the shipping month, too: "And just to clarify, what we had been saying is early 2015, and we sort of look at the year and think of early as the first four months, mid as the next four months, and late's the final four months. And so to us, it's within the range. It's basically when we thought. But most importantly, we're going to be thrilled to start shipping it, because we've got a lot of customers who are wanting to get one."
People sure do like the iPhone


Apple sold a record number of iPhones in the quarter, 74.5 million units. That's off the charts high, 23.4 million more than the same quarter last year. Cook doesn't expect the iPhone train to stop rolling anytime soon, either: "I would point out that only a small fraction of the installed base has upgraded, so there's a lot more people within the installed base, but I would also point out that we had the highest number of customers new to iPhone last quarter than in any prior launch. And also that the current iPhone lineup experienced the highest Android switcher rate in any of the last three launches in any of the three previous years. We didn't look back to the other years, I don't know about those."