The 20 greatest milestones of Android's first five years
We're celebrating the birthday of everyone's favorite little green robot by taking a look back at its first half-decade.
Andy Rubin leaves Android (March 13, 2013)
The head of Android leaves the project to work on other things at Google. Sundar Pichai is put in charge of the department, tasked with running both the Android and Chrome teams.
New Nexus 7 and new version of Jelly Bean revealed (July 24, 2013)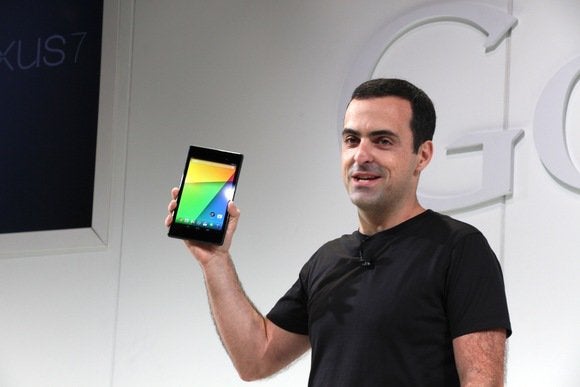 A slimmer, faster version of the Nexus 7 is launched running Android 4.3 Jelly Bean. The update includes support for OpenGL 3.0 and Bluetooth 4.0 Low Energy.
Hugo Barra leaves Google (August 28, 2013)
In a move surrounded by scandal and mystery, the vice president of Android, Hugo Barra, leaves Google for Chinese smartphone manufacturer Xiaomi. Barra was the face of Android and was the one who stood on stage introducing the Nexus 7.
1 billion Android devices activated total (September 3, 2013)
Android continues to grow and doesn't seem to be slowing down. It's still the most popular mobile operating system in the world and is starting to make its way into other devices like laptops, TVs, and watches.
Happy birthday, Android! Here's to another five years.
Previous Page 1 2 3