The 10 biggest startup opportunities in 2016
The New Year promises to usher in a new set of tech startups looking to capitalize on the rise of enterprise wearables, counterterrorism, finance and payments tech, and even private space exploration.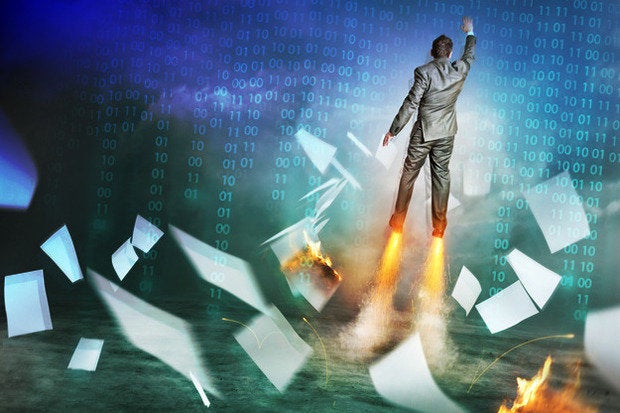 The year 2015 was all about drones, virtual reality, 3D printing, and the Internet of Things (IoT).
This year, venture capitalists and industry observers say the tech world should expect more of the same. "Most hot startups in 2016 won't be trying to lead revolutions or usher in whole new industries," says Igor Shoifot, an investment partner with TMT Investments. "Instead, they'll be enhancing existing technologies, products, services, or transactional ecosystems by saving users time, money, effort, and helping them make better choices more easily."
However, the New Year has a few potential technology surprises in store, including the "Uberization" of manufacturing and mobile ecommerce in emerging markets. Here are 10 of the hottest technology startup categories, trends and opportunities (ranked in no particular order) experts expect to see in 2016.
1. Wearables in the enterprise
Today's consumers already embraced wearable technologies, such as Fitbit and other activity-tracking products. In the enterprise, however, the wearables market is still "nascent but shows promise," according to Ludo Ulrich, head of startup relations for Salesforce.
"As one of the hottest technology segments, wearables can be a true strategic tool that improves business performance," Ulrich says. "Wearables are becoming more present in the workplace and stand to benefit multiple industries and disciplines such as field service, retail, healthcare, sales, and marketing." A 2015 Salesforce Research survey found, for example, that 79 percent of early adopters think wearables are or will be strategic to their company's future success, and 86 percent plan to increase spending on wearables during the next 12 months.
2. Consumer IoT and 'smart home'
"Smart home" devices, including Google's popular Nest thermostat, aren't new. However, lingering consumer concerns about the security of IoT devices in the home hindered the adoption of such gadgets, especially after BuzzFeed featured some high-profile hacks in a story titled, "7 creepy baby monitor stories that will terrify all parents."
"People were scared to connect smart home devices in 2015," says Shaun Arora, cofounder and general manager of hardware accelerator Make in LA. "As consumers have more widely adopted devices, including wearables, the connected home has become less of an issue. People want everything from their cars to their blender to connect to each other and monitor efficiency in the same way it has become common to track heartbeat and steps."
Amazon's Echo smart home assistant, dubbed "Siri with a speaker," is a successful example of the intersection between voice-based OSes and IoT devices, a trend that's expected to gain deeper traction in 2016, according to Chris Haroun, a partner at VC firm ARTIS Ventures. Advances in voice-input technology in mobile devices and automobiles "will be particularly interesting to watch" in 2016, Haroun says.