Tested: Apple's Magnetic Charging Dock, and 4 other Nightstand-mode-ready Apple Watch stands
These stands turn your Watch into the perfect bedside companion.
The Magnetic Charging Dock is simple and well-made, but it's just not very attractive. There's a lip of material around the edge of the dock where the upper white material and the lower gray material meet, which makes the dock look unfinished. Design-wise, the dock looks so much like a coaster that I accidentally put my drink down on it a few times. And while the upper material feels soft and luxurious, it's also white and, I imagine, difficult to clean.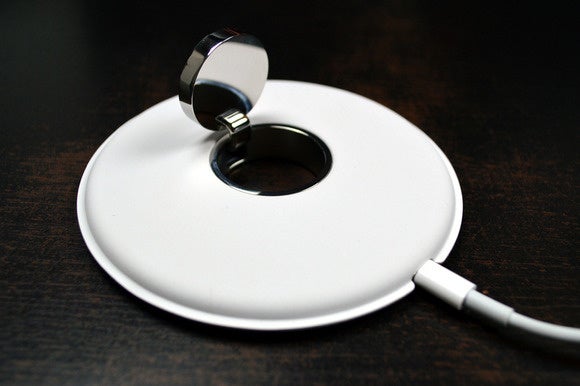 Sarah Jacobsson Purewal
My favorite thing about this dock is that it comes with an extra-long Lightning cable that plugs into the back. This cuts down on the amount of cords you need to organize and travel with, because the Lightning cable can also charge your iPhone when it's not charging your Watch. A two-meter Lightning cable costs $29 on Apple's website, so that makes the dock a little more affordable. But you're still paying $50 for a dock that's as aesthetically impressive as the $15 BlueLounge Kosta (which comes in three easier-to-keep-clean colors).
Native Union DOCK for Apple Watch
If you're looking for minimalism worthy of an Apple product, the $60 Native Union DOCK for Apple Watch is beautiful and versatile. This dock sports a simple pedestal-like design and lets you display your Watch in both the traditional display mode and Nightstand mode. The $60 DOCK comes in one color—slate gray with a silver aluminum cylinder—but Native Union also sells a $120 luxury version, which features a solid marble base in black (with a silver aluminum cylinder) and white (with a gold aluminum cylinder).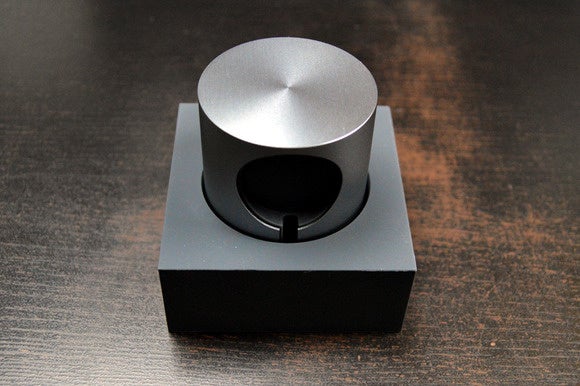 Sarah Jacobsson Purewal
This dock comes in two parts: A square, weighted base covered in soft gray silicone, and a spinning silver aluminum cylinder, which houses the charging puck and cord. Native Union's logo is neatly engraved on the back of the gray silicone base. The two pieces are held together with strong magnets, but the cylinder is on a rotor, which allows it to rotate 360 degrees.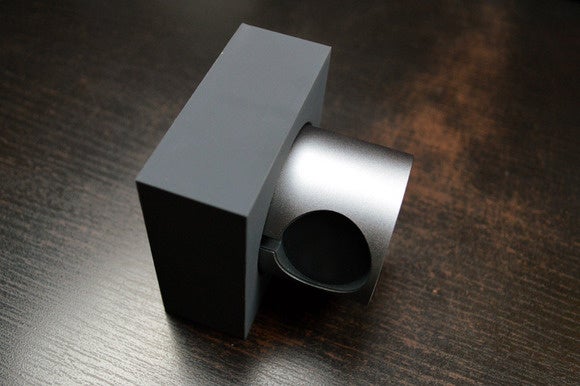 Sarah Jacobsson Purewal
The cylinder has a circular cutout for the charging puck, as well as a clever hidden cord management system inside it. To place your puck in the DOCK, you'll need to separate the cylinder from its base and put your puck in the circular cutout. The cutout isn't deep enough to conceal the puck's edges, so you'll see quite a bit of your charging puck sticking out—it's not incredibly ugly, but it does take away from the DOCK's sleek minimalism. The cord from your puck travels down, into the cylinder, where you can wrap it around the base of the cylinder a couple of times. It then snakes out the back, opposite the charging puck.
Previous Page 1 2 3 4 5 6 Next Page