Tested: Apple's Magnetic Charging Dock, and 4 other Nightstand-mode-ready Apple Watch stands
These stands turn your Watch into the perfect bedside companion.
When Apple introduced Nightstand mode in watchOS2, most of the stands in our recent round-up became obsolete—well, obsolete for those of you who want to take advantage of this new convenient charging mode. Nightstand mode only activates when the Apple Watch is oriented horizontally (though it doesn't have to be sitting at 90 degrees—45 will work just fine), and many stands on the market only let you orient your Watch vertically.
And then, a couple of months after watchOS2 and Nightstand mode debuted, Apple also dropped its very own Nightstand-mode-ready $79 charging dock. But because Apple shouldn't be your only choice for Apple Watch accessories, we tried out the Apple Watch Magnetic Charging Dock and four other Nightstand-mode-ready Apple Watch stands to see what your best bedside option is.
Apple's Apple Watch Magnetic Charging Dock
We'll start with Apple. The $79 Apple Watch Magnetic Charging Dock is the only official charging dock on the market. This dock is hardly a dock at all—it has a coaster-like design, which is very similar to the BlueLounge Kosta, and a built-in charging puck that can lie flat or pop up to support Nightstand mode. It comes in just one color: White, with a dove gray base and silver hardware.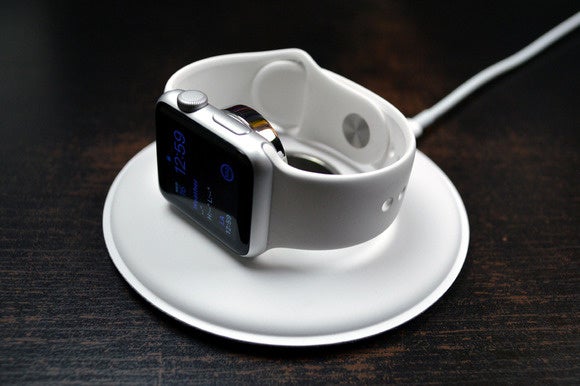 Sarah Jacobsson Purewal
The Magnetic Charging Dock isn't much to look at—and I don't mean that in a "wow, it's so minimalist" kind of way. It's a flat, white disc that measures just over four inches in diameter. It's slightly raised in the center, where the charging puck lives inside a polished silver metal frame, and tapers off toward the edges. The top of the dock is covered in soft white rubbery material, while the underside sports dove gray suede. The dock is relatively heavy, so it won't move or fall off your bedside table when you snatch your Watch off the puck in the morning.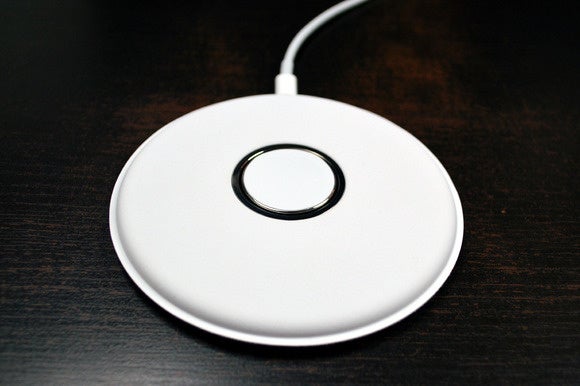 Sarah Jacobsson Purewal

The puck in the center of the Magnetic Charging Dock is plastic, but its sides and back are encased in metal. The puck is on a sturdy hinge, and pops up to work with Nightstand mode on the Watch. When you use this dock in Nightstand mode, your Watch and its band sit securely on the soft white rubbery material of the dock. But when you use this dock in non-Nightstand mode, the buckle of your Watch's band (and possibly more, depending on the length) falls off the coaster.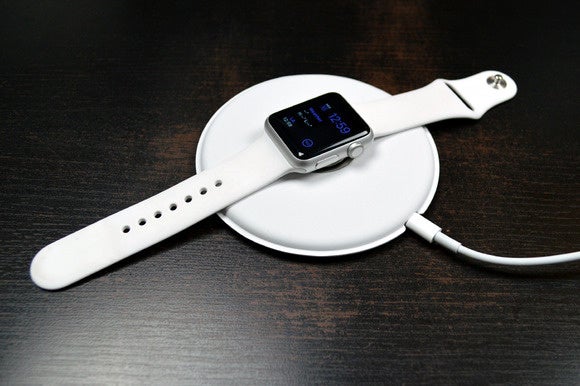 Sarah Jacobsson Purewal