Tesla's US$35,000 Model 3 won't ship until late 2017, yet it still makes other EVs nervous
Tesla fans waited patiently for the reveal, and now they have to wait for the car, due in late 2017. Probably.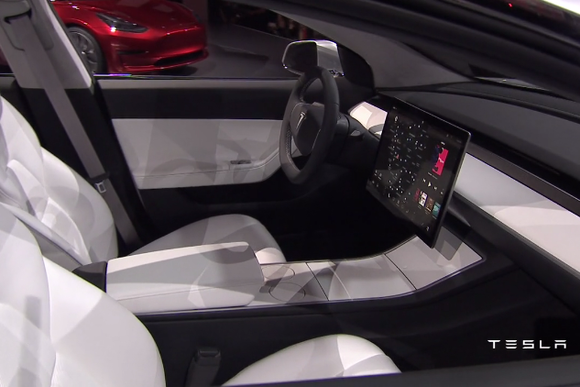 Tesla This shot of the interior of the Tesla Model S shows a large tablet above the dashboard.
The Model 3's ship date could slip, though. It's advertised as late 2017, but Musk himself, in his presentation, qualified it like this: "I do feel fairly confident they will be next year."
Tesla has two big projects in progress to support the anticipated higher volume of the Model 3. One is its huge Gigafactory in Reno, Nevada. Musk said the Gigafactory, which is already in operation, will have the largest footprint of any building on Earth, and it'll have the capacity to produce more lithuim-ion batteries than all the other Li-ion battery factories in the world combined—50GWh (gigawatt hours) per year, Musk said.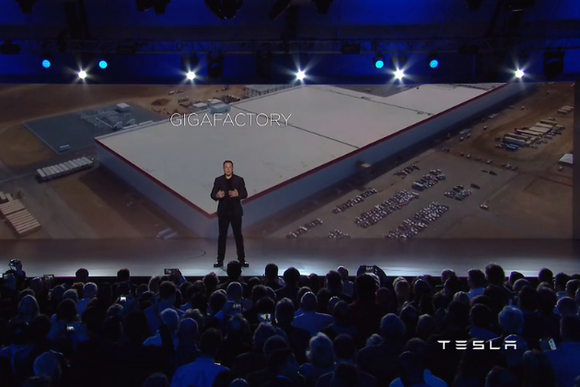 Tesla Tesla will become the largest manufacturer of lithium-ion batteries in the world once its Gigafactory kicks into full swing.
Tesla will also need to increase its production volume significantly. Musk set an ambitious goal of 500,000 units per year from its Fremont, California plant. "We think we can do it," Musk hedged.
Of course, the Model 3 is gorgeous. Its sleek design cues closely follow those of the Model S and Model X.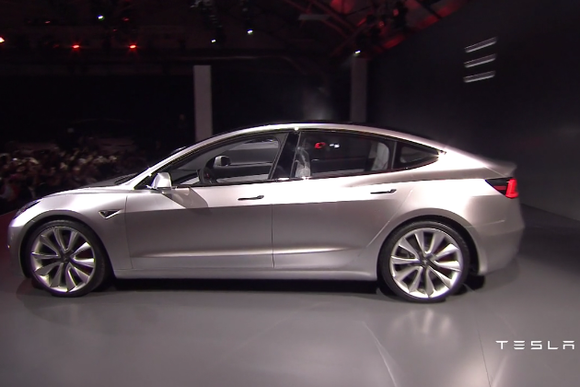 Tesla Tesla didn't reveal the exact dimensions of the Model 3, but it's expected to be noticeably smaller than the Model S or Model X.
Tesla's Model 3 once again proves that Elon Musk knows something other automotive CEOs don't. While other car companies' EVs and hybrids languish in the face of low oil prices, people lined up early at Tesla stores to preorder the Model 3 in person Thursday morning. Thousands more put in their names and $1,000 deposits online. Preorders exceeded 115,000 in 24 hours.
Time is the Model 3's enemy, though. Some of these eager depositors may bolt for the Chevrolet Bolt, which is due to ship by the end of 2016. It'll have about the same price and EV range as the Model 3, if not the same level of cachet. We'll keep following the Model 3 and its competitors and will keep you posted.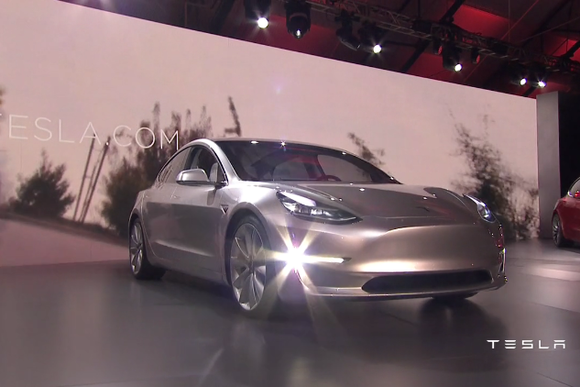 Tesla The Model 3 has the same sleek design cues as its Model X and Model S cousins.