Tesla wants to end fossil fuel use, make self-driving cars 10X safer
And the company is planning to make a pickup truck
"Once we get to the point where Autopilot is approximately 10 times safer than the U.S. vehicle average, the beta label will be removed," Musk wrote.
Tesla to operate its own fleet
Once Tesla achieves full-autonomous capabilities, it expects some portion of its cars to be dedicated to ride sharing, particularly in cities where demand exceeds the supply of privately owned vehicles.
"Since most cars are only in use by their owner for 5% to 10% of the day, the fundamental economic utility of a true self-driving car is likely to be several times that of a car which is not," Musk wrote.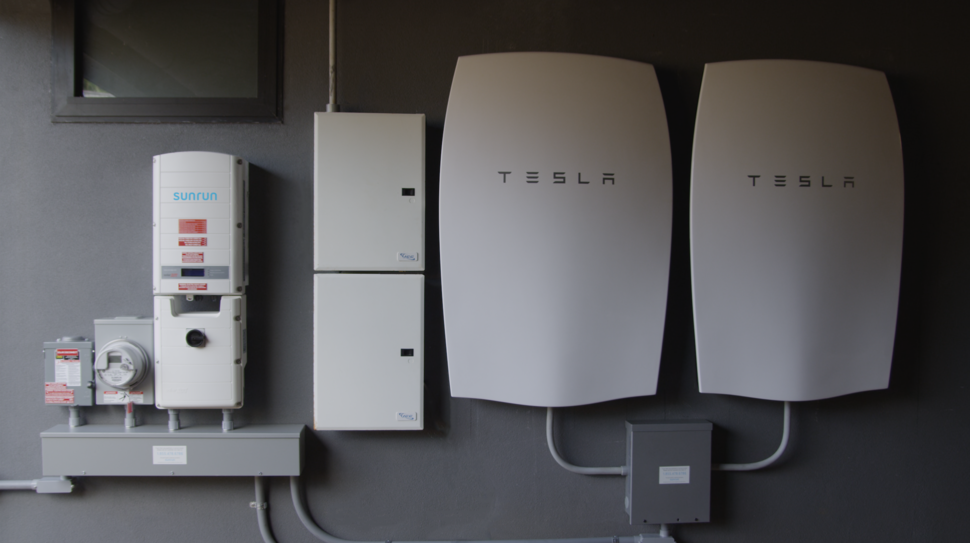 A Tesla Powerwall battery system as installed by Sunrun. The batteries can be installed inside or outside of a home.
The all-electric cars will be able to be summoned by riders using a smartphone app, and "once it picks you up, you will be able to sleep, read or do anything else en route to your destination."
Car owners will also be able to earn income by allowing their self-driving vehicles to be added to Telsa's network and summoned for use like Uber drivers are today. After an owner is finished using the vehicle, a simple tap of a mobile app will open it up for use by the general public.
Previous Page 1 2 3