Tesla wants to end fossil fuel use, make self-driving cars 10X safer
And the company is planning to make a pickup truck
"We believe the Tesla Semi will deliver a substantial reduction in the cost of cargo transport, while increasing safety and making it really fun to operate," Musk said.
Tesla's self-driving buses will likely be smaller than those used by most metropolitan systems today as they will be able to fit more passengers and the role of bus driver will likely transition to "that of fleet manager."
"Traffic congestion would improve due to increased passenger areal density by eliminating the center aisle and putting seats where there are currently entryways, and matching acceleration and braking to other vehicles, thus avoiding the inertial impedance to smooth traffic flow of traditional heavy buses," Musk wrote.
Tesla's Autopilot has automatic steering, lane keeping and automatic lane change.
While Tesla's self-driving vehicle dreams are well under way with Autopilot, its current semi-autonomous technology, the system has not been without significant snags.
Ongoing controversy
For the past month, Tesla has been at the heart of a media feeding frenzy after the company revealed that an owner of a Model S sedan was killed in May while the Autopilot feature was engaged. That accident was followed by two others allegedly involving Autopilot.
The National Highway Traffic Safety Administration (NHTSA) and the Securities and Exchange Commission are now investigating Tesla over the incidents.
Earlier this week, Musk tweeted that Tesla plans to make 'significant' upgrades to Autopilot, after having a "promising call" with its German auto parts supplier Bosch.
Under the new master plan, Tesla expects to create autonomous vehicles that will be 10 times safer than vehicles manually driven by humans. The future vehicles would include a fail-safe system that would ensure if any portion of the autonomous functionality broke down, the vehicle would still be safe to operate.
"It is important to emphasize that refinement and validation of the software will take much longer than putting in place the cameras, radar, sonar and computing hardware," Musk wrote.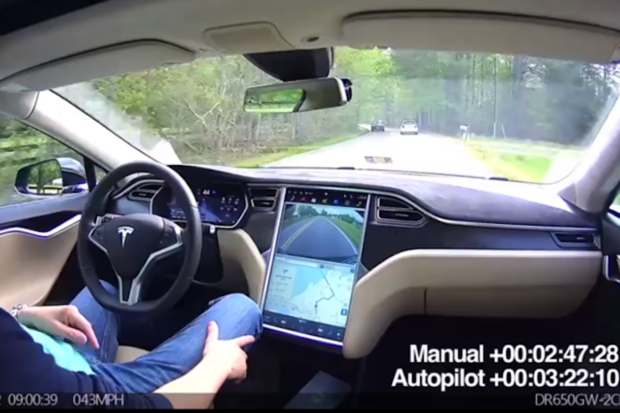 This driver posted a video on Youtube showing his use of Autopilot in rural areas without his hands on the steering wheel.
Musk admitted, however, that regulatory approval of fully-autonomous vehicles would vary widely around the world, would likely take years to accomplish and require something on the order of six billion miles of testing. The current fleet of Tesla vehicles using the semi-autonomous Autopilot is being driven about three million miles a day, he said.
Tesla has emphasized that its Autopilot advanced driver assistance system (ADAS) is a public beta program, and that when it is used "correctly" it is already safer than manual operation of the vehicle.