Tesla Model 3 order frenzy makes it 'the iPhone of the auto industry'
Pre-orders top US$9.6 billion; price per vehicle with options is likely to be around US$42,000.
As pre-orders continue to grow, analysts are speculating about why the Model 3 has captured the imagination of the consumers.
For example, the Model 3 has a luxury car image while still being a "green car," Juliussen said.
" The known features are very good: range, acceleration, auto pilot, [over-the-air software] upgrade capability," Juliussen wrote in an email reply to Computerworld. "In essence, the Tesla models are the first software-defined cars that can and have been upgraded to get better with age."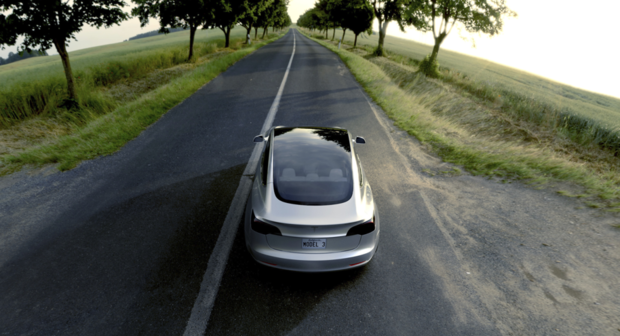 An overhead view of the Model 3's all-glass sunroof. Credit: Tesla
The starting price for the Model 3 is only slightly higher than the average selling price of new cars in the U.S., Juliussen also noted.
"Musk has done a masterful job of [positioning] the product -- [the] only CEO that can match what Steve Jobs did," he wrote.