Surface Mini inbound? Microsoft teases 'small' Surface event on May 20
With the long-rumored Surface Mini possibly a-coming, here's what we know about Microsoft's micro-tablet so far.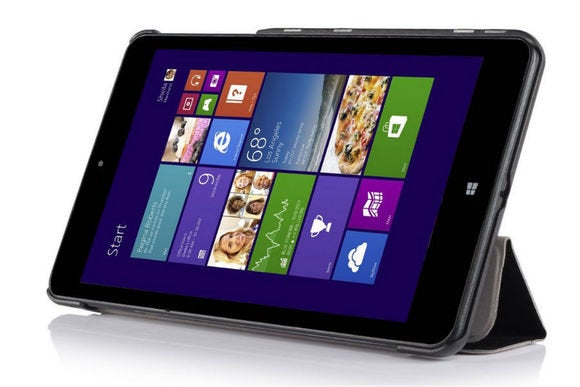 Those pint-sized accessories that leaked on Amazon in April may have been harbingers after all: The long-rumored Surface Mini may soon see the light of day. Last night, Microsoft sent around Surface-branded press invitations with the tagline "Join us for a small gathering."
The Surface Mini accessories on Amazon (pictured at top) have an estimated launch date of May 18, but the Microsoft event is scheduled for May 20. Last September, reports pegged the launch of the Surface Mini for spring 2014, after the release of the now-released spring update for Windows 8.1.
That seems a bit weird, if another report about the Surface Mini proves true: Ever-reliable Windows reporter Mary Jo Foley's sources say that the Surface Mini will be powered by Windows RT, the version of the operating system that's built for ARM processors and can only run Modern-style apps from the Windows Store, rather than Windows 8 proper, which sports full desktop compatibility. This spring's Windows 8.1 update largely focused on improving the desktop experience.
Other whispers about the Surface Mini's fine details are floating around, too. The Amazon accessories listings suggest that the micro Microsoft slate will sport an 8-inch screen, though that could just be guesswork on the part of Vostrostone, the vendor. Both Foley and Neowin say the Surface Mini will ship with a stylus, just like its big brother, the Surface Pro 2.

The Surface Pro stylus.
All about apps
Considering both that and the Windows RT rumor, you have to wonder: Could the Surface Mini include a beta trial of the touch-first Office apps Microsoft showed off at Build? The presentation didn't make it feel like the launch of the suite was imminent whatsoever. Of course, there's already a Metro version of Microsoft's OneNote note-taking service available, which would also tie in well with a stylus.
While we find that 8-inch Windows tablets hold up surprisingly well overall, smaller-screened slates typically revolve more around content consumption than content creation. Microsoft may have an ace up its sleeve here, too, in the form of the mysterious "Microsoft Consumer Reader" app that's expected to supplant the Barnes & Noble Nook apps for the Windows ecosystem. Diminutive displays and e-books go together like peanut butter and jelly.
Rumors of an Xbox-focused miniature Surface tablet have also floated around in the past, and Xbox chief Phil Spencer said just yesterday that the division prefers to focus on Windows Phones and tablets rather than portable gaming handhelds.