Supercharge Gmail with these 3 simple, stellar Gmail Labs features
Gmail Labs features represent the cutting edge of email functionality, and can help you Get Things Done even faster. Here's three to try today.
Google's Gmail packs a slew of great features to help keep you productive and organised, including the new inbox tabs, personalized labels, and Google Drive integration. But one of Gmail's biggest advantages is the extra features you can add through Gmail Labs.
If you're not familiar with it, Labs is a part of Gmail where Google adds experimental features you can try out. A small dose of daring is required, however. Labs tools sometimes linger or become full-fledged Gmail features, but they can also break or be discontinued without warning. In other words, you can't count on Labs experiments to always be there.
That said, some Gmail Labs experiments can really help you streamline your email management. Let's talk a look at three of my favorites.
First things first: Enabling Labs features
Before we dive in, here's a quick primer on how to enable Gmail Labs experiments.
First, click on the settings cog in the upper right-hand corner of Gmail and select Settings from the drop down menu. Next, click on the "Labs" tab and you'll see a list of all available Labs in alphabetical order. (Any Labs features you've already enabled those will show up in a separate list first.)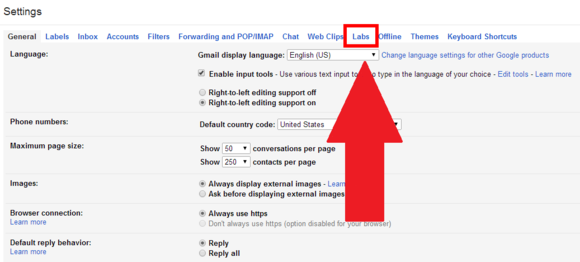 To enable an experiment, simply click the Enable radio button to the right of the feature's name, and then scroll down to the bottom of the page and click Save Changes. Easy!
Mark as read button
If you're struggling to keep up to your Inbox Zero New Year's resolution, here's how I do things: at the end of every day I click the select all checkbox at the top of the Inbox and then mark all my email as read. Inbox. Zero.
Okay, maybe that's cheating a little, but it works for me. Of course, life would be a lot easier Gmail included a "mark as read" button rather than requiring you to right-click or dig into the More menu button to find the option.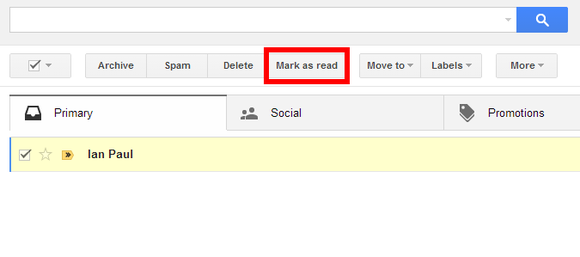 Thank goodness for the "Mark as Read Button" in Labs. As the name suggests, enabling it will create a discrete "Mark as Read" button at the top of the inbox window once you've selected one or more messages—simple, but effective.
Undo Send
There's nothing worse in the world of email than the accidental email send. Whether it's a wisecrack delivered to an unintended recipient, an incomplete message, or simply incorrectly addressing the recipient, it's all bad. Fortunately, Google Labs has a remedy dubbed "Undo Send." Undo Send gives you up to 30 seconds after you've pressed send to call your email back—no harm, no foul.