Summary: Apple introduces the iPhone 6, the Apple Watch, and Apple Pay
We were at Apple's big fall event and got the low-down on the two big-screen iPhones (the 6 and 6 Plus), the company's first smartwatch, and its new phone-based payment system.
Apple Watch will come in three different models-from a baseline version to an ultra-luxe 18K gold edition-with two case sizes (38mm and 48mm thick) and six different bands will allow a wide degree of personal customization. And, yes, the gadget will require an iPhone to work.
Apple Pay
The one less expected bit of news at Apple's event was the launch a new potential wallet-killer: Apple Pay.
It's a new payment system that works using NFC (near-field communication technology). The idea is that you'll be able to hold your Apple phone up to a sensor at a store's cash register, then use TouchID to complete the purchase. The catch there: Apple Pay will be exclusive to the iPhone 6 and 6 Plus, which are equipped with the requisite NFC radio antenna.
To start using Apple Pay, you'll need either a credit card on file with iTunes or a card that you photograph with your new iPhone. Either way, you verify the card, then store it to Passbook. Apple has built a couple of different security features into the process. For one thing, it doesn't store your card number on your phone or in iCloud. Instead, Apple uses encryption to disguise your payment information.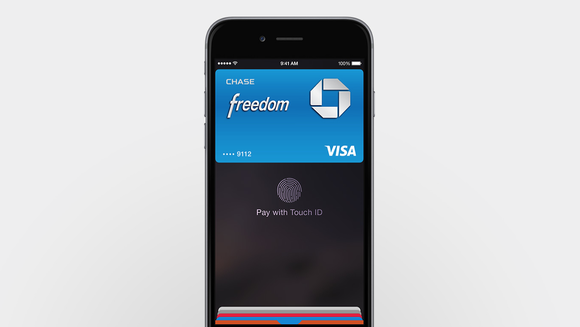 Apple Pay
Furthermore, when you hold your phone up to a store's NFC sensor, the cashier can't see your card number, security code, or even your name. And Apple itself will turn a blind eye to your transactions, so it won't know where you're shopping or how much you spend. If you lose your phone and are worried about someone using to pay for thind, you can shut down payments from that device using Find My iPhone.
We'll know a lot more about Apple Pay, along with the new phones and the Apple Watch when they all ship. In the meantime, keep an eye on Macworld for continuing coverage of Apple's latest fall product blitz.
Source: MacWorld