SoundShare review: A social network for you and your music-loving friends
Find out what your friends are listening to and get quick access to a shared playlist.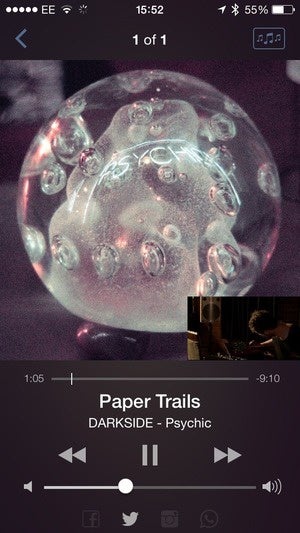 This live version of Darkside's Paper Trails is great, but it's not the studio version I expected.
Sometimes you get some random video by someone covering the song you searched for on an acoustic guitar, filmed in their bedroom, or you see a bootlegged concert video rather than a studio cut. This is a bit disconcerting, and there should be a way to flag such versions, or find correct versions when you stumble on videos you don't want to see.
Bottom line
SoundShare is a great idea, and it's frankly what's missing in Apple Music. You can make playlists with Apple Music, and your friends can subscribe to them, but there's no two-way sharing in Apple's service. As with any social networking app, SoundShare will live or die according to the number of users it can attract. If your friends use it, then you're likely to want to try it out. For now, there aren't a lot of users, but perhaps that will change.