Sorry, Tidal: Why I'm waiting for Apple to revolutionize streaming
Tidal's selling points aren't cutting it compared to Spotify. Apple could do more with Beats Music.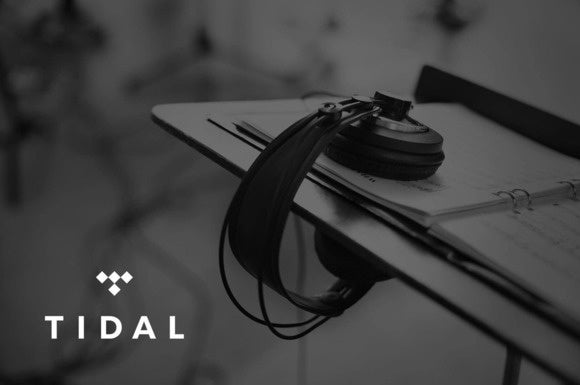 The new generation of music fans buys an album once or twice a year, usually from artists who withheld their latest releases from Spotify (Beyoncé, I'm looking at you). They have no use for a giant library of songs, preferring to build varied playlists and move on to the next big thing when it strikes. I am one of these people.
Artists finally understand this new breed of listener, which is why they're joining forces to promote new(ish) streaming service Tidal. Hip-hop icon Jay Z acquired Tidal's parent company, Aspiro, for $56.2 million last month and relaunched the streaming service in the States on Monday with a little help from wife Beyoncé and pals like Rihanna, Madonna, Coldplay, and Deadmau5. Jay's pitch to artists is simple: You'll get more money from Tidal streams than Spotify ones.
But as a paying subscriber, how the money shakes out behind the scenes means little if Tidal isn't as good as its competitors. For $10 a month, Tidal offers 25 million tracks and 75,000 music videos to Spotify's 30 million songs and zero videos. Tidal's $20 tier promises high-fidelity, lossless music. But the app's design leaves much to be desired, especially on the discovery front, where Spotify shines. Music videos can be found for free elsewhere.
I had high hopes for Tidal. I was excited to see how Jay planned to compete with Spotify, Rdio, and the current incarnation of Beats Music. After all, when pop's reigning artists take the stage to launch a revolutionary new streaming service, the allure is undeniable.
It reminded me of another popular product with star-power: Beats headphones. The celebrity allure (and marketing genius) behind Beats was part of the reason why Apple was willing to spend so much money (only a cool $3 billion) to acquire the company last year. Tidal has that same caché. But the difference is no one can see the streaming service that's piping music into my celebrity-endorsed headphones. To convert Spotify and Rdio devotees, the stars behind Tidal will need to lend more than their names to the enterprise: They need to bring their music to the app. Exclusively.
What Tidal needs to succeed
So far, Tidal's only exclusives are playlists curated by the likes of Jay Z, Beyoncé, Coldplay, and Jack White. Jay said in a Billboard interview this week that Beats cofounder Jimmy Iovine is trying to sway artists who have equity in Tidal to bring their tracks exclusively to his relaunched streaming service under Apple.
"My thing with Jimmy is, 'Listen, Jimmy; you're Jimmy Iovine, and you're Apple, and truthfully, you're great. You guys are going to do great things with Beats, but ... you know, I don't have to lose in order for you guys to win, and let's just remember that,'" Jay Z told Billboard.