Sony doubles down on PlayStation, but may sacrifice phones, TVs
It looks increasingly likely that Sony will exit both its TV and smartphone businesses as part of a restructuring plan outlined today by Sony executives in Japan.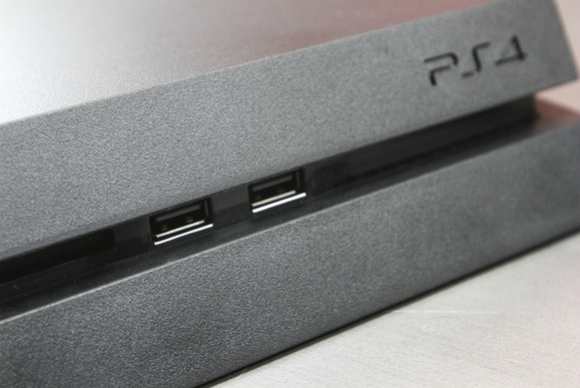 Beset by competitors offering low-cost phones and TVs, Sony's management indicated that it may ditch those products and concentrate instead on what's making it money: the PlayStation game console.
Sony chief executive Kazuo Hirai told investors Wednesday of a reorganization plan that will see the company spin off its video and audio device business into a wholly owned subsidiary, in much the same way it did with its television business earlier this year. Sony already sold its Vaio PC business and pulled out of e-readers last year. It also sold off Sony Online Entertainment, the unit that developed the PC game Everquest, earlier this month.
Sony sold off the Vaio line, however, to arguably focus more on mobile. But Hirai said that the company had yet to "rule out considering an exit strategy" with its mobile phone, which, like others, has struggled to maintain profits as smaller Asian smartphone rivals struggle to gain market share. That has left larger companies like Samsung and Sony, with profits they wish to protect, trying to climb into higher-end, exclusive products.
Why this matters: Sony is rightly concerned about commodity products undercutting businesses where competitors are simply offering good-enough products for less--and consumers have forgotten the days where a Sony Trinitron TV was the best CRT you could buy. It seems extremely likely that Sony will either exit both TVs and smartphones or just lend its name to TVs made by third-parties, as Sharp did in Europe.
Sony is synonymous with PlayStation, not phones
At Sony, there's nothing more exclusive than its wholly owned PlayStation game console business. And Hirai, who was promoted out of overseeing the console to his current role, said that the PlayStation, game and network services, as well as Sony Pictures, and its streaming-music business will be the business segments that will drive its profit growth over the next three years.
From a business standpoint, Sony will also continue its spinoff plan, over time including more and more businesses. Previously, Sony had held each business tight within the corporate structure of Sony Corp., but will now give the new spinoffs more autonomy to pursue strategies that will ensure their survival.
In phones, that means a continual scramble up into the echelons of premium smartphones, using technologies and services that competitors don't have. That means "leveraging its in-house technologies and component devices," Sony said. Sony didn't say what those technologies would be. But it gave the example of advanced mirrorless single-lens-reflex cameras and high-resolution audio products as technologies that would help it to survive in other areas.
"By carefully selecting the territories and product areas it targets, Sony will seek to limit its capital investment and establish a business structure capable of securing stable profits," Sony added. "The Company will also continue to explore potential alliances with other companies in these areas, in response to changes in the business landscape."