Social, messaging apps struggle with decision to 'bundle' or 'unbundle'
Some popular social media apps 'unbundle' features left and right, while other services stick to all-encompassing apps with a variety of functionality. Each strategy has its pros and cons, and each makes sense for different types — and different sizes — of companies.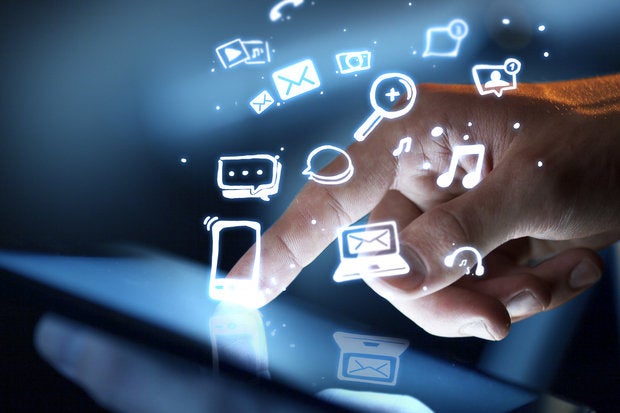 To "bundle" or not to bundle, that is the challenge social media and messaging services wrestle with these days. (Or at least one of the challenges.) The answer is not a simple one because trends change, and what works today may not work as well tomorrow.
Social media heavyweights Facebook and LinkedIn started "unbundling" services and popular features from their mobile apps more than a year ago, but the trend hasn't caught on throughout the larger social space; some services choose to bulk up, others slim down.
Snapchat, one of the fastest-growing and most heavily used platforms in the country, continues to bundle more services into its app. For example, the company added "Snapcash" money-transfer features last November, and earlier this year it launched a new portal, called Discover, that's populated daily with video and editorial content from leading media outlets. The messaging platform is young and just beginning to test the waters for ad revenue opportunities, which means it has time to reinforce its identity and clarify a value proposition in the crowded market.
Google is on the opposite end of the spectrum as Snapchat, and some significant unbundling is coming to its Google+ social network in the coming months. Just last week, the search giant formally threw in the towel on its vision for an all-encompassing social network, after years of declining user interest. Google+ Photos, Hangouts and streams will all soon be separate products, sending the future of the service into uncertainty.
"Google+ was always two things: a stream and a social layer," said Sundar Pichai, Google's senior vice president of products, who spoke earlier this month at the Mobile World Congress in Barcelona. "The stream has a passionate community of users, but the second goal was larger for us. We're at a point where things like photos and communications are very important. We're reorganizing around that."
Bundling vs. unbundling, east vs. west
Jon Dobrowolski, entrepreneur in residence at digital video firm Thirty Labs, says there are two relevant strategies and cultural cues at play.
"Unbundling is very much a western concept of creating the smallest atomic unit to accomplish a task, increase coverage on devices and reduce cognitive load within an application," Dobrowolski says. "The second strategy is an eastern one -- be everything to everyone before someone else does."
No overarching rules or scenarios exist to dictate when or if a particular app should pursue a bundle-up or bundle-down strategy. The decision often comes down to the age and framework of a company, business needs and pressures, or the overall user experience.
"Many of these apps have a strong social context and adding features that can benefit from this context can enhance the value proposition for their users," says Tejas Mehta, a research analyst with Parks Associates "It also gives them a competitive advantage as the users of these apps can avoid downloading multiple apps for different features."