Small heads, safe ears: The best headphones for kids
These days, kids need headphones, too. We looked at a slew of cans designed to fit your child's head while protecting their hearing.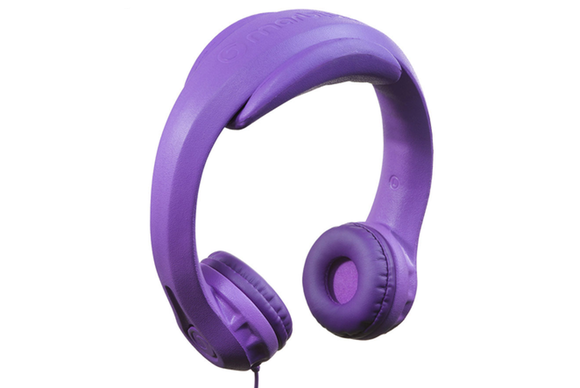 It's back-to-school time, and one thing that's struck me over the past few years is how our kids' school-supply lists have changed. Sure, they still include pencils, crayons, and markers--though not as many as before--as well as requests for tissues, hand sanitizer, and other classroom sundries. But these days, our lists also include headphones. Every student is expected to bring his or her own headphones.
This isn't too surprising, as more and more schools are using iPads and laptops as part of the curriculum, and teachers want students to be able to hear lessons and work on projects without disturbing each other. Still, it's telling that headphones are in, and binder paper is largely out.
But after volunteering in my kids' classrooms over the past three years, I can tell you that when it comes to children, not all headphones are created equal. The best headphones for adults are rarely the best models for kids, for a number of reasons:
Style and fit: Earbuds and in-ear headphones are likely the most popular types of headphones, but they aren't always the best for kids. For starters, in-ear models often don't fit kids' smaller ears. And even if you can find in-ear headphones specifically designed for a child, they can be difficult to put in and take out, and they can hamper your son or daughter's ability to hear teachers or classroom volunteers.
In-ear headphones and earbuds also come with some degree of "ick" factor--they sit inside your ears, after all--and these models tend to get even nastier when used by kids who aren't as careful as adults at keeping the things clean: Combine the usual ear detritus with dirty floors and desks, and you get earbuds that no one wants to handle.
Finally, I've seen too many earbuds and in-ear headphones get crushed under little feet when they've fallen on the floor, or been wedged between heavy books in backpacks.
For these reasons, I generally recommend on- or over-ear headphones, which are easy to put on and take off, and often more durable. However, you'll find that very few standard models fit younger children well, even at the smallest setting. Kids' heads are smaller than ours, so they need headphones designed for smaller noggins.
Durability: In a perfect world, any decent set of headphones would be sturdy enough to withstand a few drops, some cable bends and strain, and the occasional yank-them-out-of-a-backpack headband bending. But we live in the real world: Raise your hand if you've ever had a set of headphones break or a cable fail, even though you though you treated the headphones well.
1 2 3 4 5 6 7 8 9 10 Next Page