Singapore CFOs prefer to use motivation to raise productivity: Robert Half
They are less likely to streamline the company's business, outsource, or adopt the use of better technology in their productivity strategy.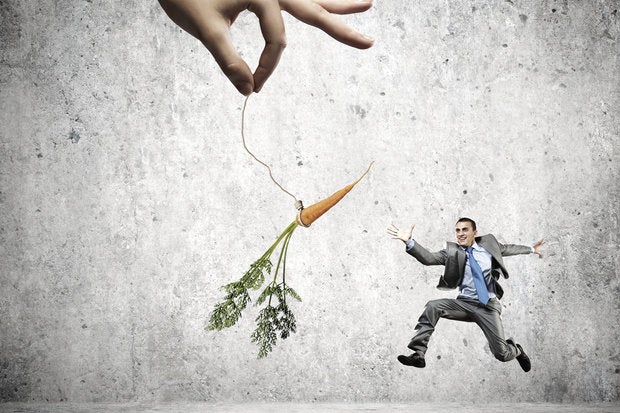 Singapore's finance leaders believe that motivation is the key to improving their teams' productivity.
According to a study by recruitment firm Robert Half and the Institute of Singapore Chartered Accountants (ISCA), 54 percent of Singapore CFOs use motivation as their most common productivity strategy. The next popular initiatives include improving staff evaluation (49 percent), and providing better training for employees (40 percent).
Conducted across Singapore, Hong Kong, Japan and Shanghai, the study surveyed more than 550 CFOs and finance directors. 150 of the respondents were from Singapore.
It was revealed that Singapore CFOs are most likely to choose motivation and the least likely to choose innovation in order to raise productivity, as compared to their counterparts in the other three markets.

Main initiatives to improve productivity in the next 12 months, according to the study.
Click on table to enlarge.
While a motivated team is essential for improving performance, Singapore CFOs also need to look at other innovative reforms to avoid falling behind their regional counterparts, said Stella Tang, managing director of Robert Half Singapore. Reforms include improving their processes, embrace technology and explore outsourcing.
"The findings shows that Singapore CFOs believe that highly motivated and well-trained workforce go hand in hand with digital tools and streamlined processes in improving productivity," said ISCA's CEO Lee Fook Chiew.
Shanghai most focussed on increasing productivity
The study also found that Shanghai CFOs are the most focussed on productivity improvements, with effort being placed into nearly every option available to them.
The top choice for Shanghai CFOs is to invest in employee training and development (72 percent), followed by improving their staff evaluation performance (65 percent). Shanghai CFOs are significantly more likely to pursue structural reforms than their Singapore counterparts too, including streamlining processes (62 percent versus 22 percent) and outsourcing (60 percent versus 22 percent).